Punjab government to come up with roadmap to revamp education system: Pargat Singh
Announces that education sector to witness major reforms, already forms a joint committee of experts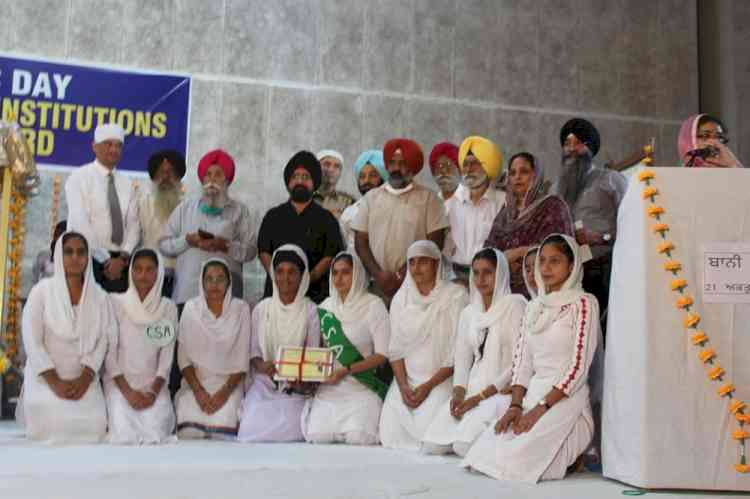 Sidhwan Khurd, October 21, 2021: Punjab Education, Sports and NRI affairs minister Pargat Singh on Thursday said that a detailed roadmap is underway to ensure requisite overhauling in education system, which would be executed within next 60-days. 
Addressing the people during Founder's Day of Sidhwan Group of Institutions at Sidhwan Khurd, Cabinet Minister Pargat Singh said that a joint committee of education experts, academicians, former and present vice-chancellors, principals and teachers at school and college levels had already been constituted to proceed further as per the present needs along with the suggestions of committee to bring major reforms in education sector. He said that the requisite transformation in the existing system would be executed in a well-planned manner to further touch new heights of success in education sector. The minister also called upon Punjabi Diaspora to join hands with the state government in strengthening the education system so that our students could shine at national as well as international level in future too.
Hailing the efforts of management committee of Institutions, Singh said that the founders of institutions were torch bearers of women education and Punjab Government acknowledges their concerted efforts to strengthen the women. He also announced a grant of Rs. 5 lakh for the college from his discretionary funds. 
Later, he also distributed scholarships among the students during the function. Earlier, the Minister also took salute from guard of honour by Jagraon Police.
Prominent among present on the occasion included IGP Ludhiana range SPS Parmar, Ludhiana Rural SSP RS Sandhu, former IRS Officer LR Nayyar, Birinder Singh Sandhu and others.