Punjab Government gives approval to Aryans College of Law for 2020-21
27 Law institutes of Punjab affiliated to PU, GNDU, PUP started admission process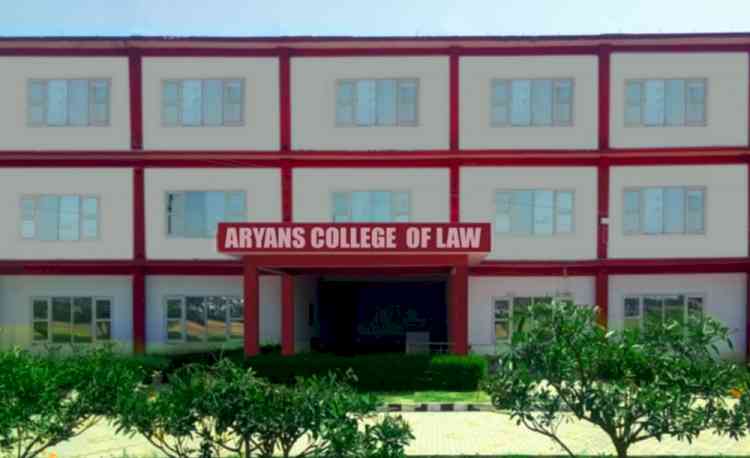 Ludhiana: Punjab Government has given approval to Aryans College of Law, Rajpura, Near Chandigarh for the admissions of LL.B (3 years) and BA-LL.B (5 years) course for 2020-21 session.
In the wide notification No 13/10/2010/(2020-21) 3Edu.1/973 dated 01/05/2020, Higher Education department of Punjab Govt has allotted 120 seats in LL.B and BA-LL.B course each.
In this notification, Punjab Govt has appointed GNDU, Amritsar as the competent authority to conduct online counseling of law students.
It is to be mentioned that there are a total 27 law institutes in Punjab which are affiliated to various universities including Panjab University, Chandigarh; Punjabi University, Patiala; GNDU, Amritsar and have started an online admission process. There are a total 2840 seats in Law 5 years course while 1952 seats in Law 3 years course in Punjab.
Dr. Anshu Kataria, Chairman, Aryans Group said that Aryans College of Law is approved by Bar Council of India (BCI), New Delhi and affiliated to Punjabi University, Patiala.  Kataria added that Punjab has emerged as the destination for legal education. Students not only from Punjab but from other States like Haryana, Delhi, Jammu & Kashmir, North East, Bihar, Jharkhand etc also come to Punjab for their legal studies.
Kataria further added that Aryans is the only Law College in the region to be associated with Common Law Admission Test (CLAT) and for the first time, Pearson VUE on behalf of Law School Admission Council (LSAC) has made Aryans College of Law the Exam centre for Law School Admission Test (LSAT) in 2019.