Punjab CM takes note of serious lacuna in Shagun scheme raised by Damanvir  Phillaur
SC MLAs must raise major lacunae in Ashirwad/Shagun scheme in Punjab Vidhan Sabha's upcoming monsoon session: Damanvir S Phillaur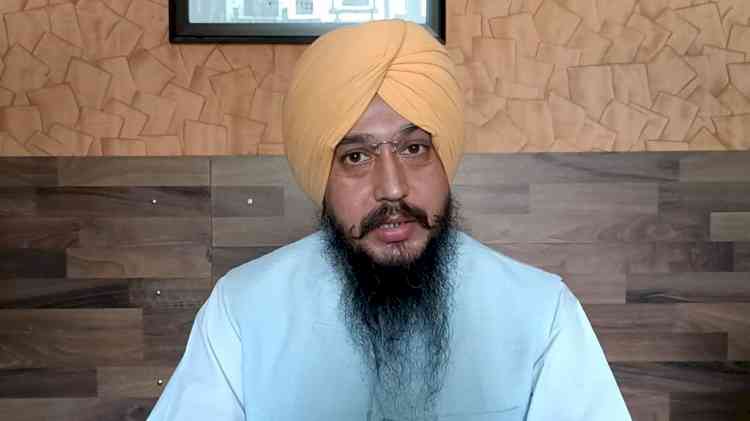 Congress leader Damanvir Singh Phillaur.
Chandigarh, August 22, 2021: Expressing dismay over a serious lacuna in Punjab government's much hyped Ashirwad/Shagun scheme, Congress leader S. Damanvir Singh Phillaur has said that the benefit of the scheme is being extended only to the families whose annual income is not more than Rs 32790 by making a mockery of the scheme itself. 
"The income ceiling to take the benefit of the scheme is ludicrous. Even a daily wager under MGNREGA earns Rs 269 per day which makes his income in a month over Rs 5300 and per annum nearly Rs 64,000, which automatically makes such a worker ineligible to reap the benefit of the scheme. This is quite surprising. If even daily wagers are not eligible for availing of the scheme, then who will be," said Punjab Congress leader Damanvir Singh Phillaur, son of former Punjab Jail Minister Sarwan Singh Phillaur. 
Phillaur, who has raised the issue with Chief Minister Captain Amarinder Singh, has  urged all 34 SC MLAs of Punjab through a letter to help him in his campaign against the wrong being done to SC brothers and sisters due to a serious lacuna in the scheme. 
"Under the scheme -- Shagun or Ashirwad scheme, a poor family can get Rs 51000 from Punjab government for the marriage of a girl child. However, the condition imposed in the scheme is so bizarre that most of the poor and Dalit families cannot take the benefit of this scheme. The scheme is available to the families whose total annual income is not more than Rs 32790," Phillaur has stated in the letter.
It is worth mentioning that  Phillaur has been raising pertinent issues for the betterment of Punjab and its people from time to time. "I have also taken up these issues with the Punjab government and state Congress' higher ups for resolution," he said. 
Punjab has 117 MLAs out of which 34 MLAs are from the reserved categories. "All 34 SC MLAs should ask questions in the upcoming Monsoon Session of Punjab Vidhan Sabha about this serious lacuna in Aashirwad scheme so that benefits reach the targeted social groups," he said.