Punjab Cabinet approves fee hike for MBBS course in govt and pvt medical colleges
The cabinet also cleared the amendment in the Punjab Agricultural Group-A Service Rules, 2013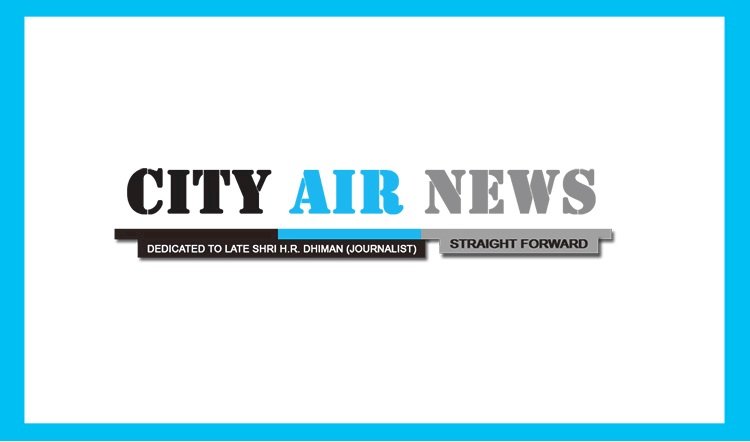 Chandigarh: To ensure better medical education and infrastructure facilities for students, the Punjab Cabinet has decided to increase the fee for the MBBS course in Government and Private Medical Colleges of the state.
According to a spokesperson of the Chief Minister's Office, the fee for the MBBS course in the state for Government Medical Colleges was last notified in 2015 and for Private Medical Colleges in 2014. With the massive surge in the price index in the years thereafter, these colleges are facing fiscal problems and are unable to meet the norms of Medical Council of India, thus necessitating a fee hike.
These collages had, in fact, been seeking fee hike for a long time as they were facing hardships to provide good infrastructure and impart quality education to the students at the current fee rates.
Meanwhile, the Cabinet also approved the Administrative Reports of the Transport Department for the year 2016-17 and 2017-18.
The cabinet also cleared the amendment in the Punjab Agricultural Group-A Service Rules, 2013.
PUNJAB CABINET GIVES IN-PRINCIPLE APPROVAL TO SLEW OF REFORMS FOR AVAILING ADDITIONAL GSDP BORROWING
Chandigarh: With the state staring at 30% shortfall in revenue receipts in FY 2020-21, the Council of Ministers on Wednesday gave in-principle approval to a slew of reforms to make Punjab eligible to avail additional borrowing of 1.5% of Gross State Domestic Product (GSDP) amid COVID-19, as mandated by the Government of India.
A committee will be set up committee to ensure proper monitoring of the implementation of the reforms, of which the Administrative Departments will ensure completion within the time frame stipulated by the Centre, since the additional borrowing limit is available only for Financial Year 2020-21.
The Cabinet, at a meeting chaired by Chief Minister Captain Amarinder Singh, also accorded in-principle approval to amend the Punjab Fiscal Responsibility and Budget Management Act, 2003 accordingly. It authorised the Chief Minister to okay the final draft as approved by Legal Remembrance (LR).
A spokesperson of the Chief Minister's Office pointed out that the Government of India (GoI), vide letter dated May 17, 2020, had decided to permit additional borrowing limit of up to 2% of GSDP by States in FY 2020-21. However, the relaxation in borrowing limits is partly unconditional to the extent of 0.5% only, and partly conditional to the implementation of reforms such as `one nation one ration card' system, ease of doing business, as well as reforms in the urban local body/utility and power sectors.
The weightage of each reform is 0.25 percent of GSDP, thus totalling 1 percent. The remaining borrowing limit of 1% would be released in two installments of 0.50 percent each - the first in untied form, immediately to all the States, and the second on undertaking at least three of the specified reforms.
Elaborating on the reform measures to be undertaken by various administrative departments, the spokesperson said that the Food & Civil Supplies department would ensure implementation of One Nation One Ration Card System, having weightage of 0.25%, through Aadhar seeding of all the ration cards and beneficiaries in the State, in addition to automation of all the FPSs in the State by December 31, 2020.
The Industries & Commerce department would implement District Level and Licensing Reforms for Ease of Doing Business with weightage of 0.25%. These reforms would include completion of the first assessment of 'District Level Business Reform Action Plan' as intimated by Department for Promotion of Industry and Internal Trade (DPIIT), in addition to implementation of computerised central random inspection system, under the Acts as listed by the GoI, by January 31, 2021.
The Local Government department would undertake reforms to strengthen the local bodies, having weightage of 0.25%, by notifying floor rates of property tax in ULBs, in consonance with the prevailing circle rates (i.e. guideline rates for property transactions), as well as floor rates of user charges in respect of the provision of water-supply, drainage and sewerage which reflect current costs/past inflation. It will also put in place a system of periodic increase in floor rates of property tax/ user charges in line with price increases. The cut-off date of these reforms would be January 15, 2021.
The reforms to be undertaken by Power department include reduction in Aggregate Technical & Commercial losses and reduction in the gap between Average Cost of Supply and Average Revenue Realisation (ACS-ARR gap) in the state as per targets, having weightage of each 0.05%. The last date for recommendation to reach Department of Energy (DOE) is January 31, 2021. It will also put in place a scheme for FY 2021-22 for ensuring cash transfer to farmers through DBT in lieu of free electricity (weightage of 0.15%). To become eligible, the state should formulate the DBT scheme and implement it in at least in one district by December 31, 2020.
The spokesperson pointed out that the stringent and proactive approach taken by the state government to check the spread of Covid have meant a loss of revenue and GSDP to the state. As per the initial estimates presented by the Finance Minister to the CoM, the state was expected to have a revenue shortfall of Rs. 21,563 crore, i.e. about 25% of its Total Revenue Receipts (TRR) (BE) of Rs. 88,004 crore, in FY 2020-21. However, with the lockdown extension till May 31, a higher shortfall of about Rs. 26,400 crore, i.e. about 30% of the state's Total Revenue Receipts (BE), is expected during FY 2020-21. It is further estimated that there would be zero nominal growth of GSDP for the current year, and it is expected to remain at the same level of Rs. 5,74,760 crore (2019-20 RE). This is expected to lead to shortfall of around Rs. 25,578 crore or a 29.26 % dip in TRR.
CAPT AMARINDER LED PUNJAB CABINET OKAYS PHASE II OF SWACHH BHARAT MISSION IN CONVERGENCE WITH FINANCE COMISSION GRANTS ETC
Chandigarh: The Punjab Cabinet led by Chief Minister Captain Amarinder Singh on Wednesday approved implementation of Swachh Bharat Mission (Gramin) (SBM-G) Phase II across the state, in convergence with 15th Finance Commission Grants (FCG), MGNREGA and other Central/State sponsored schemes, while approving utilisation of FCG funds for universal coverage of rural households with Functional Household Tap Connections (FHTCs) under the Jal Jeevan Mission.
 
The Cabinet also gave in-principle approval for arrangement of matching State Share for sanctioned projects, from RDF, RIDF or any other State Government schemes/sources, in case of any shortage of funds, for SBM-G and for achieving the target of universal coverage of 100% rural households with Functional Household Tap Connections (FHTCs) by March 2022.
 
According to a spokesperson of the Chief Minister's Office, in line with the state government's community focus for the scheme, the Swachh Bharat Mission (Gramin) Phase II, would ensure involvement of the Community at every stage, starting from asset creation to its operation & maintenance.
 
Referring to the funding pattern of SBM (G) - a Centrally Sponsored Scheme with 60:40 fund sharing pattern between Centre and States, the spokesperson said that the Ministry of Panchayati Raj, Government of India, vide its letter dated March 6, 2020, had communicated that the 15th Finance Commission, in its interim report, has recommended a grant of Rs. 60,750 crores for the entire country (FY 2020-2021) to all the three tiers of Panchayats.
 
The grants would be split under two components – (i). Basic Untied having 50% of the basic untied grant available for location-specific needs, except salary, or establishment expenses and (ii) Basic Tied with 50% of the basic tied grant availability of basic services of sanitation & maintenance of ODF Status, along with supply of drinking water, rainwater harvesting and water recycling.
 
Funds to the tune of Rs. 260 crore approximately would be allocated in Financial Year 2020-21 by the Rural Development & Panchayats Department solely for sanitation activities, to be taken up in the village Panchayats, in compliance with the directions of the Ministry of Panchayati Raj, Government of India regarding utilisation of the 15th Finance Commission Grants.
 
The Government of India had directed the State Government to submit Project Implementation Plan 2020-21 to 2024-25, and Annual Implementation Plan for 2020-21, for release of grant-in-aid for SBM (G) Phase II.
 
SBM (G) Phase II aims to further enhance the sanitation and hygiene status in rural India through community participation. It is aimed at ensuring that the Open Defecation Free (ODF) status of the State is sustained, and villages are provided with adequate solid and liquid waste management facilities.
 
Notably, the Government of India has identified certain activities to be carried out in the villages for availing the 15th Finance Commission basic tied grants under sanitation component during financial year 2020-21.
 
In order to complete the 100% FHTCs in rural habitations, funds to the tune of Rs. 660 Crore are required. Since, the JJM scheme is based on 50:50 sharing pattern Rs. 330 crore shall be met from JJM funds and Rs. 330 crore shall be the State share. Of the Rs. 330 crore of State share, Rs. 150 cr are available under the World Bank funded Punjab Water Supply and Sanitation Improvement Project (PRWSSIP) upto March 31, 2021. There shall be an additional requirement of Rs 180 Cr over the next two years from state resources, which can be met by dovetailing with the 15th Finance Commission grants (out of the tied funds for water supply)and in addition, by seeking funds under RIDF from NABARD or RDF. This shall include both new schemes as well as augmentation/retro-fitting of existing schemes, according to the spokesperson.
 
The grants to be released under the 15th Finance Commission to PRIs are tied for water related activities to the extent of 25% as per instructions issued by the Ministry of Panchayati Raj, GoI, vide its letter of March 6, 2020, although there is no limit to use of untied funds (50%) for completion of water related activities including coverage of remaining FHTCs.
 
As for financial requirements of the Surface water projects, funding of Rs 1264 Crore has already been tied up from funds of JJM/WB/NABARD, of which 80% shall be spent by March 2022. For undertaking retro-fitting and short term mitigation measures in water quality habitations, the Department of Water Supply & Sanitation (DWSS) will require Rs 116 Crore, of which Rs 61 Crore as State share has to be provided by the Government.
 
Since the Department aims to converge all available funds under the existing schemes and projects to achieve Har Ghar Pani by March 2022 and intends to seek balance state share under RIDF and RDF, it shall submit its specific proposal to the Departments of Finance, Rural Development and Agriculture at appropriate time of implementation.
 
Notably, the Department of Water Supply and Sanitation (DWSS) has already provided piped water supply in 11399 villages (94.75%) and 50% households are covered with FHTCs. Out of the remaining 17.59 lac households without connections, it is assumed that many of them are already receiving water supply in their houses either from the department piped water supply schemes although they are not regular or some of them have developed their own sources (private or even common submersible pumps). In order to cover the remaining 17.59 lacs households, DWSS has formulated an action plan to cover these remaining households with FHTCs in 2020-21 and 2021-22.