PUNJAB BJP LEADERS SAT ON ONE DAY FAST 
PROTEST AGAINST NON-DISTRIBUTION OF FREE FOOD GRAINS PROVIDED BY MODI GOVERNMENT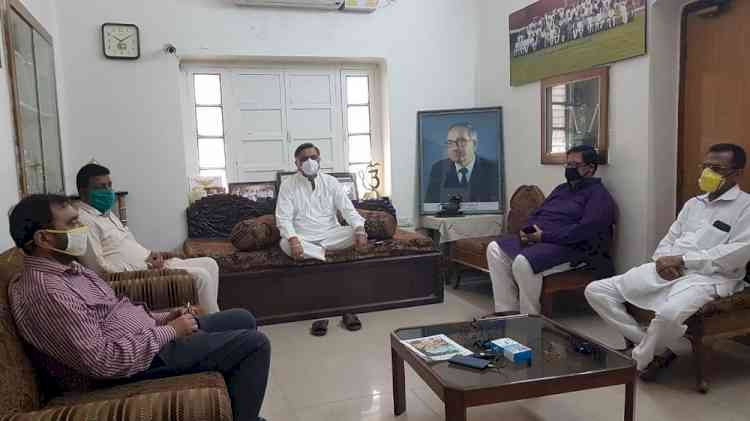 Jalandhar: B.J.P. Senior Leader and Former Minister Punjab Manoranjan Kalia along with B.J.P. State Secretary Anil Sacher, Rajiv Walia, Rajesh Jain, Vinay Sabharwal, Rajat Mohindru sat on one day fast from 10 A.M. to 5 P.M. at his residence to protest against the non-distribution of free food grains provided by the Modi Government under P.M. Gareeb Kalyan Yojna to Punjab Government.
It is pertinent to note that Punjab Capt Amarinder Singh Government has received 2.12 lac metric ton food grains to be distributed free of cost to 1.42 crore people of Punjab but up till now the distribution of food grain through PDS has not yet started. 
Kalia and others who joined in fast under protest prayed to God that better sense should prevail upon Chief Minister Capt Amarinder Singh and start distribution as soon as possible.