Public Action Committee organise plantation drive at Mattewara Forest
The members of Public Action Committee consist of nature lovers and environment crusaders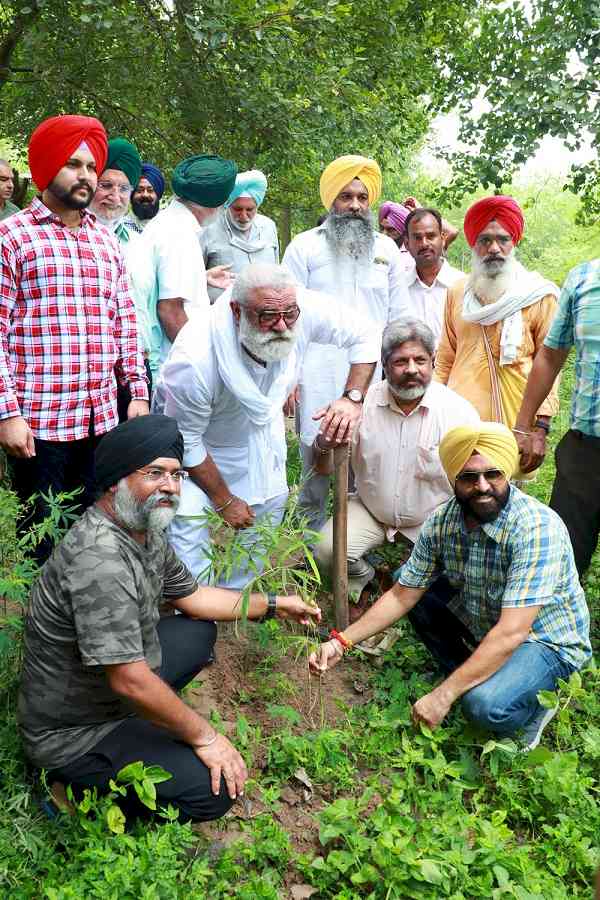 Ludhiana, August 24, 2021: To spread awareness among the masses about the protest  movement against the decision of Punjab Government to convert natural agricultural and fertile land of Mattewara Forest Reserves into a modern Industrial Park, a plantation drive was organised by Public Action Committee at Mattewara forest.  Eminent Punjabi actor Yograj Singh also came to express his solidarity with  the campaign. The environment lovers gathered at Mattewara bus stand and marched to Mattewara forest and planted various kinds of plants to spread a message that trees are the only saviors of the planet now.
Environment activist and President of Ramgarhia Educational CouncilRanjodh Singh raised his voice on this substantial issue saying that the world today needs to be protected from the natural calamities and all the nature lovers must come forward in support of this campaign to save the Natural Reserves. Yograj Singh strongly opposed the decision of the government and expressed his views by saying that  to prevent the disaster the government must revert back this decision and save the rare flora and fauna of this area. The industrial growth at this prime location will benefit the government only and the habitats will be paying a great deal.
Shaminder Singh Longowal appealed the people to come in majority for this great cause . He said that it is high time to be alert to every symbol that nature is sending us through natural phenomenon worldwide. Around 24, 000 people die due to polluted water every year and still the necessary steps are not taken.  The Budha Dariya has turned into Budha Nala. If this forest will be demolished then the Sutlej River will also be destroyed into a worst spot. The slogan 'Save Mattewara' was also raised during the gathering. 
The members of Public Action Committee consisting of nature lovers and environment crusaders, Dr. B.S. Shah, Col.H.S. Kahlon ,Col. Lakhanpal, DGP. Retd. Gurdarshan Singh,Amandeep Singh, Jaskirat Singh, Er Kapil Arora, Kuldeep Khaira Gurjit Sanghera, Manjinder Singh Bawa and Ashwinder Sethi were present.