PU GH-7 gets new reading room
PU VC says such facilities are much needed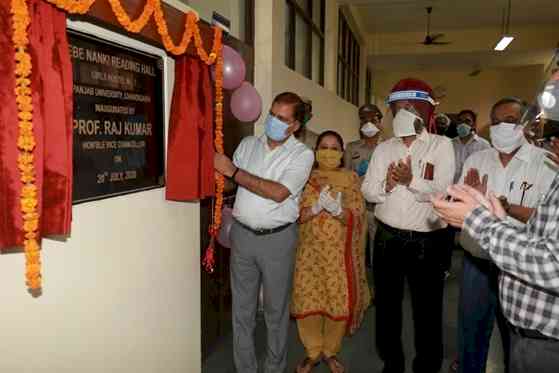 Chandigarh: A new reading room was inaugurated today by Prof. Raj Kumar Vice Chancellor, Chandigarh in the Bebe Nanki Girls Hostel 7 in the presence of Prof. R.K. Singla Dean of University Instructions, Prof. Karamjeet Singh, Research, Prof. V.R. Sinha, Dean Research, Prof. S.K. Tomar Dean Student Welfare(DSW), Prof. Sukhbir Kaur DSW(W)  and  Executive Engineer –II, Mr. Satish Padam. 
PU VC said that such facilities are much needed since hostels are the second home to the students and it is duty of the University to provide all necessary facilities to them. VC  also interacted with the staff members. 
Warden of the hostel, Dr Jai Mala said that there was a very small reading room and on the demand of the residents the process was initiated and with the cooperation and guidance of the authorities it was completed. She added that reading room has the capacity to accommodate 25-30 students and is having all facilities.