PU DLIS conducted eighth webinar during lockdown
Theme was 'Information generation, dissemination and use during covid-19 lockdown'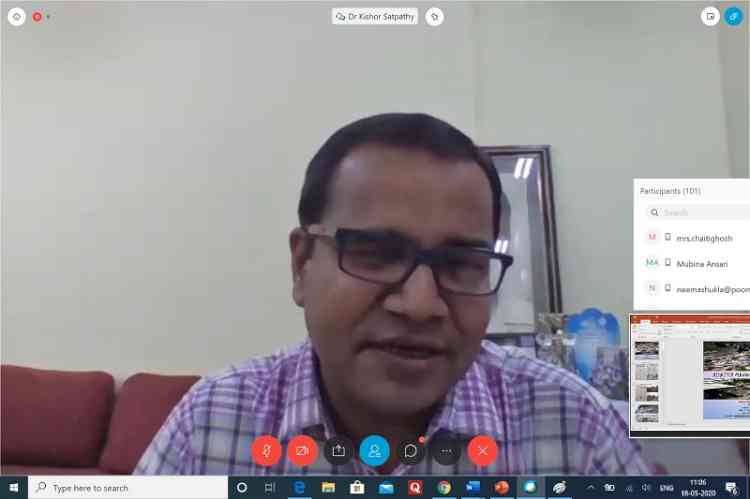 Chandigarh: The Department of Library and Information Science, Panjab University, Chandigarh, organised 8th webinar today in the series on the theme 'Information generation, dissemination and use during covid-19 lockdown' through cisco webex app. 
Dr. Kishore Satpathy, an alumnus of the department and currently the Chief Librarian of Indian Statistical Institute ,Kolkata was the speaker today who talked on the "Disaster management in libraries". He discussed about various natural and man made disasters and why and how it is important to manage such disasters. In the beginning, Prof. Preeti Mahajan, chairperson of the department welcomed all and introduced the theme. Prof S.P.Singh (Professor Emeritus, University of Delhi) and Prof. Dinesh Kumar Gupta ,DLIS, Kurukshetra university were invited guests.
Dr. Shiv Kumar moderated the Q/A session at the end and presented the vote of thanks. Today's webinar was attended by 118 participants including many academicians from all over the country.