Programme regarding ground activities of second phase of Mission Fateh issued
Second phase activities to be held from June 27-July 5: DC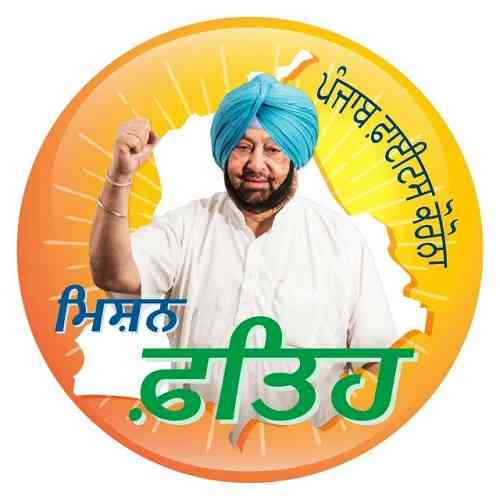 Ludhiana: Under the public awareness campaign 'Mission Fateh' launched by the Punjab government to rid the state of Covid 19, second phase of ground activities would be organised in the district from June 27-July 5, 2020.
    Deputy Commissioner Mr Varinder Sharma informed that launched under the aegis of Information and Public Relations Department of Punjab government, Mission Fateh campaign has been launched to make the people aware about the precautionary measures taken by the government and the health department to prevent the spread of Corona virus in all rural and urban areas of the state.
    He said that on June 27, the Local Government department, through its officials and employees and with the support of councillors would educate masses by visiting door to door in different parts of Ludhiana. On June 28, the officials of Rural Development & Panchayats Department would educate the masses through Sarpanches and Panches.
    On June 29, the officials of technical education department, on June 30 officials of higher education department, on July 1 school education department, on July 2 Social Security, Women and Child Development Department, on July 3 Health and Family Welfare, on July 4 Sports and Youth Services Department and on July 5 officials of Cooperation Department would visit door to door and educate the masses about Covid 19.
    He said that the each department would repeat these awareness activities after every 15 days. He said that the first phase of Mission Fateh was held from June 15-21, 2020, which was well received by the residents of district Ludhiana.
    He said that the Corona Warriors have been honoured with Mission Fateh badges by the District Administration and they have been uploading their photographs wearing masks on COVA app. These Corona Warriors include administrative, police, doctors, medical staff, Asha workers, Anganwadi workers, safai workers, NGOs, Sarpanchs, NGOs etc.
    Apart from this, the Punjab Government would select the person /organisation uploading their photo on the Cova app at the state level, the list of which would be sent to the district administration so that they would be encouraged through badges and t-shirts. People interested in participating in this contest should download COVA app on their mobile phones and the registration for the same have already started.