Prof Seema Kapoor, Panjab University conferred with Bharat Excellence Award
She also gets Leading Educationist of India Award 2020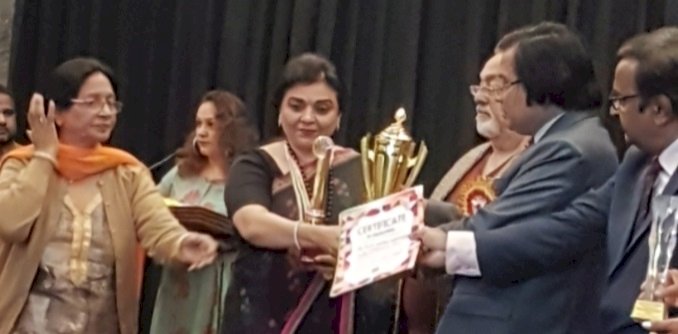 Chandigarh: Prof. Seema Kapoor, Panjab University conferred with Bharat Excellence Award and Leading Educationist of India Award 2020. 
Dr. Seema Kapoor, Professor, Dr. SSB University Institute of Chemical Engineering & Technology, Panjab University was awarded with prestigious Bharat Excellence Award, Certificate of Excellence and Gold Medal for the year 2020, by the Friendship Forum of India during a National conference on Economic Growth & National Unity held at India International Centre, New Delhi. 
About 40 individuals around the globe were presented the Bharat Excellence Award for their contribution in education, social work, medicine, arts, science and entrepreneurship. This award is presented to those who have attained greater excellence in the field of their work or who have scaled the heights against odds to achieve excellence or to those whose work is an inspiration to others. The panelists who select the awardees are some most prominent citizens from India. These awards are an annual affair for more than a decade and are the biggest honor to the recipients globally.
Prof. Kapoor was also presented with coveted Leading Educationist of India Award 2020 during the conference. This award is presented to a great achiever of Indian Origin for ones exploits in his/her chosen field of work. 
The conference was attended by delegates from academic and research institutes, representatives from business and industry, environmental and non-governmental organizations. Great delibrations were held on the conference topic. It was concluded that national unity is crucial for the growth of any country in terms of guaranteeing societal stability and spurring economic growth for the betterment of the people.