Prof. Darshan Singh passed away
Deceased was renowned Sikh Scholar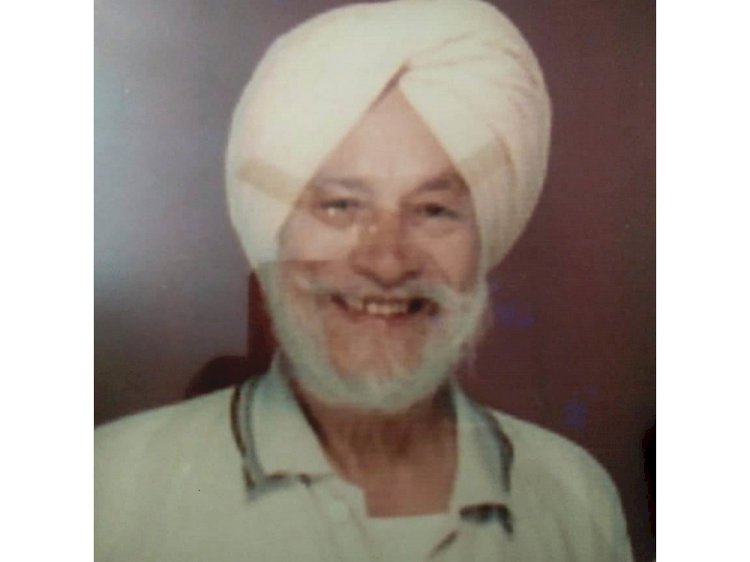 Prof. Darshan Singh.
Chandigarh: Dr. Darshan Singh, Prof. Emeritus of Panjab University, Chandigarh renowned Punjabi and Sikh scholar passed away on 4th January 2020 after completing 82 years of his life. His cremation was performed with all honors at cremation ground of Sector 25, Chandigarh on the same day of his death, where a large number of his family members, friends, teachers from the different universities and colleges, members of the Panjab University Senate along with the former Vice Chancellor Prof. KN Pathak and Prof. S P Singh former Vice Chancellor GNDU Amritsar and also a number of students were presented there.
Prof. Darshan Singh had played a long innings in Panjab University where performed significantly as chairman of Department of Guru Nanak Sikh Studies and as reader in Department of Punjabi and also an active member of Punjab University Senate for 16 long years.
Prof. Darshan Singh was an eminent scholar of Sikh academia who has written many books in Punjabi and in English also as: Guru Granth Sahib translation and transliteration in English (in 5 Volumes) Indian Bhagati Tradition, Punjabi Bhasha, Pratinidh Adhiyatmic Varan, Religion of Guru Nanak, Sikh art and architecture, Asa di war : A Sikh Archetype, Japuji Sahib: Contexts and concerns of Guru Nanak, Poetics of Dasam Granth etc. More than 50 students had done their PhD research work under his supervision. Recently in 2018 Dr.Saab was honored with Bhai Kahan Singh Nabha award which was bestowed upon him by Punjabi University Patiala. Prof. Jaspal Kaur Kaang Academic coordinator of Department of Guru Nanak Sikh Studies stated that the death of Dr. Saab is a great loss as the vacuum which has occurred in Sikh academia cannot be fulfilled.
Dr. Prakash Kaur, his wife and retired Prof. and former head of the Punjabi Department of MCM DAV Chandigarh, informed that Antim Ardas of Dr. Saab will be held on January 11, 2020 at Gurdwara Guru Arjun Dev Ji sector 40 B, Chandigarh between 12-1 pm.