Pritam spins his magic yet again with Ludo
Ludo being a story of intense edgy drama both Anurag Basu and Bhushan Kumar were ecstatic to have Pritam on board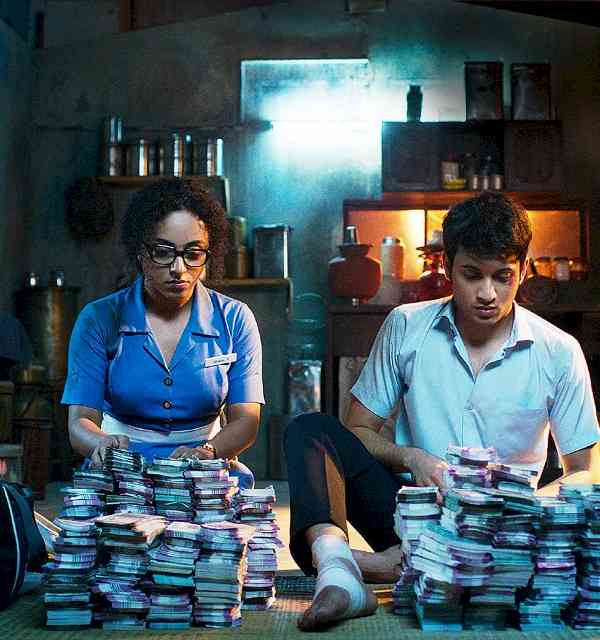 Music maverick Pritam made his foray into Bollywood music in 2001 and since then the Hindi film industry has received chartbuster tracks from the composer. With Several musical hits, the acclaimed music composer always dabbled in a variety of genres and experimented with his musical offerings.
One of the highlights of Pritam's career has undoubtedly been his partnership with filmmaker Anurag Basu. Together, they've delivered some of the most memorable music albums together including their last release 'Jagga Jasoos'. The duo now comes together for their latest film, a comedy crime caper 'Ludo'. Joining them this time is Bhushan Kumar, who goes back a long way with Pritam, truly making this a dream team who share a common love for music and storytelling.
Ludo being a story of intense edgy drama both Anurag Basu and Bhushan Kumar were ecstatic to have Pritam on board for 'Ludo' who could weave his magic to the film and bring them another chartbuster album. Music plays a crucial role in the film since it relieves it of its intensity and takes the narrative forward. Aabaad Barbaad and Hardum Humdum, the two songs that are released, have become new favourites between the audiences. The team will release their next song 'Meri Tum Ho' today that is sung by Jubin Nautiyal & Ash King and written by Sandeep Srivastava & Shloke Lal.
Says director Anurag Basu, "Music has always been very important for my films because my songs are ready before I even start working on my production. Music is the respite from the edginess of Ludo and no one could understand that better than Pritam since he and I have worked on so many films together. He is an integral part of my filmmaking process."
Says producer Bhushan Kumar, "We all know that Pritam is the best at what he does but with 'Ludo' he has reinvented and outdone himself. Each song in the album is fresh and different and it truly stands out from anything you've heard before."
Ludo produced by Bhushan Kumar, Anurag Basu, Divya Khosla Kumar, Taani Somarita Basu & Krishan Kumar, directed by Anurag Basu the film will release on 12th November 2020 on Netflix.