Post corona real estate scenario discussed in Zoom meeting 
The meeting attended by one hundred architects, planners and engineers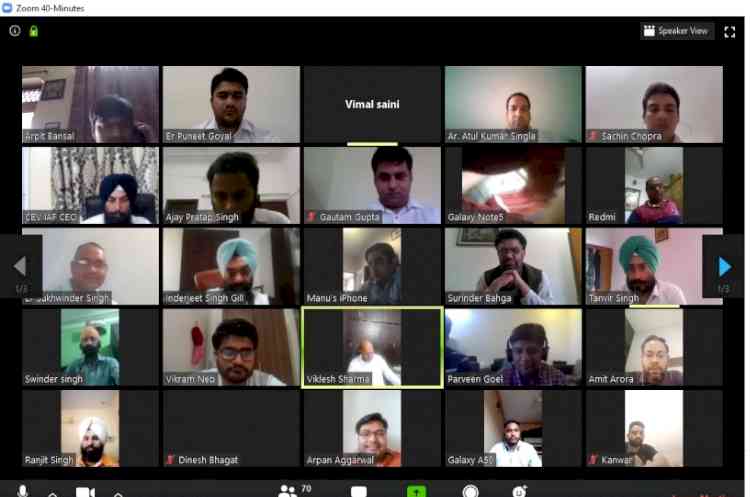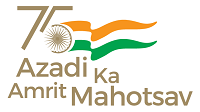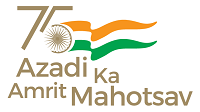 Ludhiana: Post Corona Real Estate Scenario was discussed in Zoom meeting attended by one hundred architects, planners, engineers. Engineer Satish Tanwar of Ultratech Cement conducted the discussion.
In the opening remarks, architect Surinder Bahga former Chairman IIA Punjab Chapter cautioned that Real Estate and construction sector is third most important sector to suffer 50% losses after airlines/hotels and Auto/ Advanced Industry. Real Estate contributes nearly 8% in GDP. Figures of 2018 indicate that about 5.4 crore people were employed in this sector. It falls in high risk category. We professionals must rethink strategies to safeguard this sector in the larger interest of nation. He further added that after corona, people are likely to switch over to local materials and technologies. It may affect globalization trend.
Ar Sanjay Goel - Director LSCL conveyed that Government should prepare database of all on-going projects. Owners can fill-up data of labour employed, materials being used, name of architects, engineers and contractors involved. It will help the govt in taking appropriate decisions in future. Post corona, a new trend of home offices will start now. Building automation, touchless gadgets, machinery, prefabricated buildings will gain ground in near future. Antibacterial fabrics will be demanded by clients for curtains, mattresses, upholstery, etc.
Isolation rooms in houses, apartment blocks may become norm in future. Planners can think of creating isolation rooms at dispensaries, hostels, hotels, etc in case of any such eventuality in future. There shall be a demand for having buildings which are naturally lit and ventilated. Policy makers can plan introducing robots in hospitals to save doctors and paramedical staff from infections. Possibility of using fire sprinkler systems to disinfect multi-storeyed buildings should be explored. There shall be need to train police, hospital and other related essential services employees how to face and handle such pandemics.
Employers have to rethink of providing better housing and hygienic facilities for their labour force. Govt can consider postponing very big projects so that those resources can be utilized for handling corona related health issues and to run smaller projects.
Engineer Raj Kumar Aggarwal, from Baba Farid University of Health sciences, Faridkot opined that govt should permit movement of ready-mix concrete vehicles as labour is not available now easily. Interior works can be done in staggered manner in shifts to cover up the time loss and shortage Architect Sangeet Sharma emphasized the need of talking positive and motivating staff and colleagues in the construction business. He said that he is optimistic that this bad phase will be over soon. However, building industry need a push now.
Architect PPS Ahluwalia opined that now focus should be more on domestic production of building materials. Govt should give permission to work on sites and allow transportation of materials. Working with machinery may be encouraged. Govt should consider giving relaxation in completion dates and expedite online approvals to keep real estate sector moving. He stressed architects and engineers to develop the systems and nature of working from houses in such situations. He said labour will get better future, better housing and hygienic conditions now.
Anmol Pupneja, appealed to the govt that it should issue tax-free bonds for infrastructure sector to create fund for stressed sector. He also demanded concessions in GST on building materials and liberal loans from banks and more time to pay installments. Bold reforms are needed to promote online clearances to avoid corruption and human intervention.
Other who spoke on the occasion were Dr SP Singh, Dr HS Rai, Dinesh Bhagat, Bimaldeep Singh and Atul Singla.