Playing two starkly different characters, Happy and Kaal, allows me to explore more as an artist
Says Dev Joshi of Sony SAB's Baalveer Returns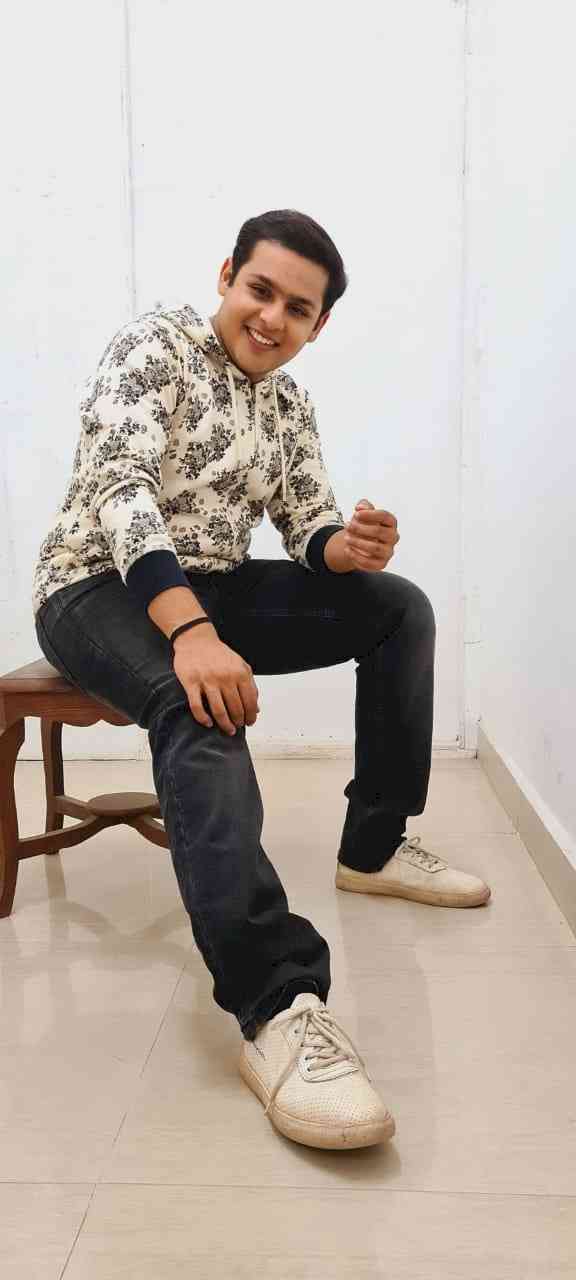 Happy Pandey look.
•    How does it feel to be in so many different avatars?
•    Baalveer Returns Season 2 is giving me an opportunity to perform a diverse range of characters. It is a learning curve and as an artist, I couldn't have asked for anything better. It allows me to delve into my skills, strengthen them and excel at them. The different avatars on the show are contrasting and have a very distinguished styling. This chapter gives me a chance to explore and get hands-on experience of living so many characters simultaneously. I am enjoying this journey and we are working very hard towards it.

o    2.   Tell us about your experience of shooting for this new chapter of Baalveer Returns.
•    The experience of shooting for the new season has been excellent. It's been almost a month since we started shooting and it's been nothing short of a joy ride. Baalveer Returns Season 2 is getting exciting and compelling with a lot of never seen before sequences on the show. Playing two starkly different characters, Happy and Kaal, allows me to explore more as an artist. When I shoot for Happy, who is a very positive and a joyous person, it instantly makes the environment around happy and light. But, when I am shooting for Kaal, a cold-blooded, angry villain, I try to keep myself in a serious mood and not engage in any masti-mazak on the set, in order to stay in character. I thoroughly enjoy portraying these characters and look forward to delivering some exceptional work and creating some great memories.
o    3.   What was your first reaction to the new chapter in Baalveer's Life?
•    When I was told about the show's new season and the storyline that will follow, I was surprised and also very excited. I consider this a rare opportunity where a show allows me to perform several fascinating characters. It's helping me explore my reach as an artist and experiment with every character I play. Since childhood, I wanted to portray a negative character on television, so this new chapter gives me the opportunity to make my childhood wish come true and I am very delighted.
o    4.   What are your thoughts about the double role?
•    Playing a double role can be really exciting, but it comes with its own set of challenges. For me, the opportunity of essaying a double role is making me push my boundaries as an artist. It feels great to be a protagonist and an antagonist on the same show and I am learning something new each day. To balance these different characters, I ensure to be in a similar headspace as my characters.
o    5.   What makes Kaal and Happy Pandey stand out?
•    The character of Kaal is exciting for me and we haven't had any such villain on television so far. He is a ruthless, vengeful, and straightforward character. He is on a quest to acquire the ultimate power and he will go to any lengths to have it. At the same time, Happy Pandey is a very positive, colourful and a vibrant person who believes in living every moment to its fullest. He has a wedding planning business which he wants to grow. He aspires to become a famous wedding planner in Kanpur. So, both the characters have distinguishing qualities which makes them stand out.
o    6.   What do you love the most about this new season?
•    This season gives me an opportunity to portray very variant characters. This thrilling new chapter is coming up with fascinating twists and turns and will keep the audience on the edge of their seats. This season is a notch up with seven lookalike characters, seven different universes and a very intriguing storyline. The characters belong to other worlds and have a very different lifestyle.
o    7.   How are you prepping for your new characters - Kaal and Happy? Any special thing?
•    Every character requires a certain amount of preparation. When I shoot for Kaal, I prefer to be in a dim-lighted room with intense music to be in my character's skin. Kaal has very prominent features and to keep up with the nuances of the character like he has a limp in his walk, so I incorporate that in my walking too during the shoot. I prefer not to talk much on the set and be in a similar headspace as my character and maintain this routine throughout the day while shooting. For Happy, who is very energetic and has a vibrant personality, I listen to Bhojpuri songs and communicate with my crew members in Bhojpuri who are from that region. It's crucial to observe things while you are performing different characters.
o    8.   How has your experience been working with the new cast?
•    The experience of shooting with my new family on-set has been excellent. For the first time, my character on the show has a very loving family and it is always great to have one. My new family is very helpful, supportive and we are getting to know each other. We share a great bonding and have a fantastic time shooting for the show. We enjoy portraying our characters and promise to deliver some remarkable work.
o    9.   What is your message to the fans?
•    I will take this opportunity to thank my fans for continuously showering me with their immense love and support. I can promise that Baalveer Returns Season 2 will be a roller-coaster ride of emotions, with new dimensions and dynamics adding up and amplifying the entertainment quotient. This exciting storyline is bound to enhance the show's fun, and excitement and it will be captivating and engaging to another level. So, sit tight and get onto this spellbinding journey with us!