Play `Main Bhagat Singh' successfully pulled crowd on final day of the 10th Natyam Festival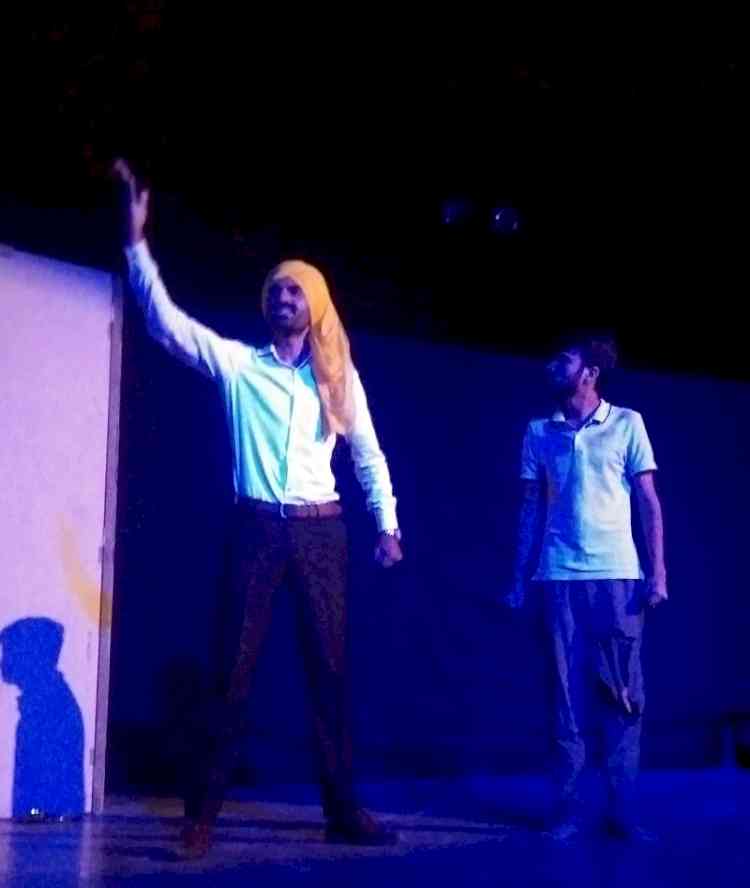 Bathinda, October 15, 2021: On the last evening of the 15-day 10th National Theater Festival organized by Natyam Bathinda, the audience in large numbers reached at Balwant Gargi Open Air Theater, to watch the play 'Main Bhagat Singh' written by playwright Pali Bhupinder under the direction of Kirti Kripal. City people thoroughly enjoyed this interesting presentation. Director Kirti Kripal told that in this play, a child working at a small tea shop, started reading the literature written about Shaheed Bhagat Singh, and he himself decides to become Bhagat Singh. Along with the people of his area, he also raises his voice against the loot of the poor by the rich.
President of Natyam Sudharshan Gupta and Secretary Surinder Kaur shared that, on the last day of the drama fair, famous Punjabi writer and critic Dr. Sukhdev Singh Sirsa and famous eye-surgeon Dr. P.S. Brar were the respected guests of the day and they appreciated the Natyam team for the successful organization of this mega National theater festival in Bathinda.
Amrit Gill and Jaspreet Singh shared that, the play was presented by Gurnoor, Navi Sara, Balwinder Mahal, Bikramjit Singh, Ramandeep Singh, Manpreet Kaur, Vani Goel, Ashish Batish, Ankush Garg, Amandeep Kaur Mann, Gurmeet Dhiman, Sartaj Singh, Manraj Singh, Harmanpreet, Sikander Singh, Rajeev Lahua, Jagmail Singh, Amarjot Singh, Master Karan Dhanoa, Master Waris Mahal and make-up artist Surinder Sohna. On this occasion, Bathinda's ADC Paramvir Singh, IAS, and Urban Congress President Arun Wadhawan, and Deputy DEO Iqbal Singh Buttar were especially present along with their family.