Plantation Drive under "Each One Plant One" organised at SBS University Campus by Mayank Foundation
Team Mayank Foundation appealed to all citizens to plant trees in their surroundings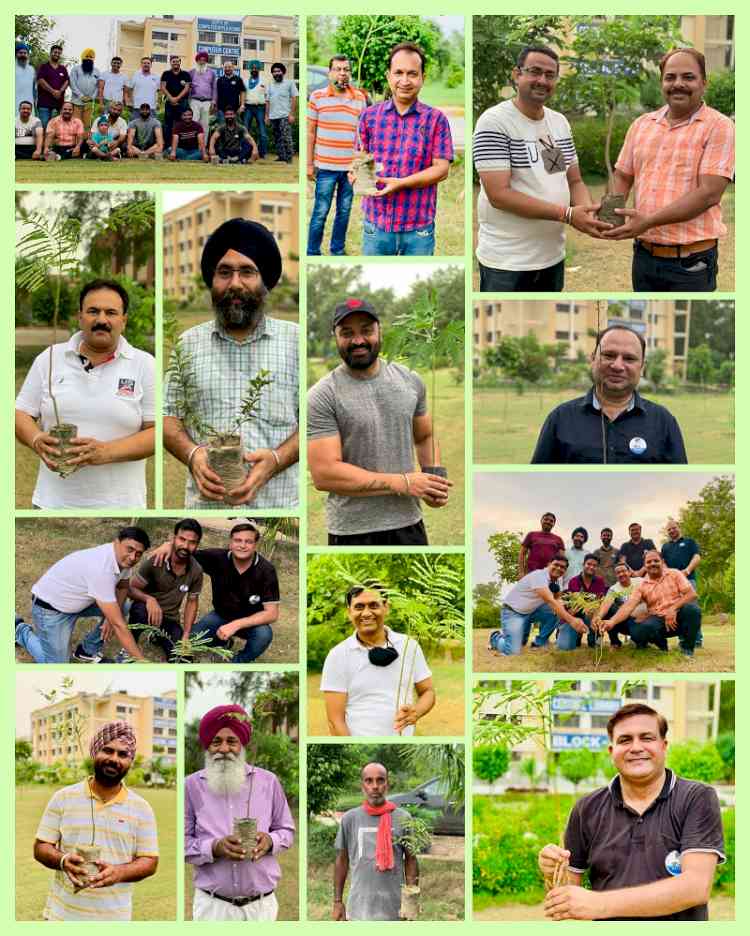 Ferozpur: Under the Green initiative of "Each One Plant One" by Mayank Foundation, Ferozepur a plantation was organised at SBS State University, Ferozepur with an aim to increase the green cover and beautify the University Campus. During this plantation drive 50 Papita; 10 Gulmohar; 10 Amaltas; 10 Neem; 5 Chakresia ; 10 Bakaain; 10 Amla; 10 Aloocha; 5 Habiscus and 5 Bottle Brush saplings were planted. 
Team Mayank Foundation appealed to all citizens to plant trees in their surroundings and be a part of "Each One Plant One". The plantation drive witnessed enthusiastic participation from staff of SBS Campus and members of Mayank Foundation. Mr. Tejpal, Estate Officer told that purpose of this programme is to save environment by planting more and more trees as forests are being cut, trees are getting less, so it is the duty of all citizens to stop the erosion of land by planting more and more trees.
Rakesh Kumar secretary said Mayank Foundation is taking up the "Each One Plant One" campaign across various sites to promote the significance of afforestation. Dr. Gazal Preet Singh founder member of Mayank Foundation told that their foundation has planted thousands of saplings and decorative shrubs besides maintaining and upkeeping these saplings regularly.
Deepak Sharma paid special thanks to Forest Range Officer Chamkaur Singh  & Department of Forests for cooperation and support during ongoing Each One Plant One Drive.