Pinky Soch Badlo Trust and Future Plus Event Managers organize Art Valley program for slum children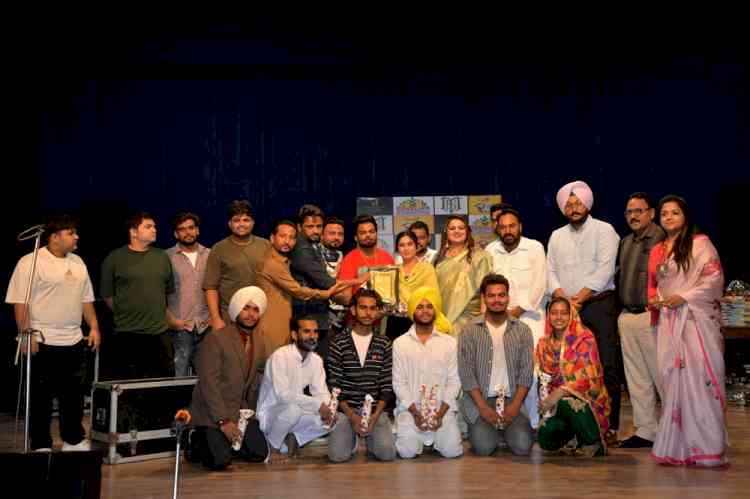 Chandigarh, September 20, 2021: Pinky Soch Badlo Trust in association with Future Plus Event Managers organized Art Valley (Art World) program for slum children at Law Bhawan, Chandigarh.
The program was to be inaugurated by the chief guest Sukhdev Singh Dhindsa, MP (Rajya Sabha), but he could not come due to some unavoidable work. He conveyed his best wishes through a message. Dr. Anmol Rattan Sidhu, Senior Advocate was present as the guest of honour. Anil Shastri, former minister also extended his best wishes.
The main attraction of the event was a play- "Suraj Marde Nahi" presented by Rajwinder Samrala and his team, in which they emphasised the importance of sacrifice made by the martyrs. Watching the play, everyone in the auditorium became emotional. It was indeed a commendable presentation & puppet show done by Sunil Bhatt.
Pinky Sandhu as Pinky Mogewali, Founder of Pinky Soch Badlo Trust, said, "The show was specially organized for the purpose of entertainment and awareness among the children living in the slums. About 100 children of the slum area were distributed gifts and refreshments. I believe that life should be lived to the fullest. It should not be dragged as a burden.
Munish Sharma, Director, Future Plus Event Managers said, "We often organize social events. Since such platforms are rarely available to slum children, we organized this event in association with Pinky Soch Badlo Trust."
Pinky Sandhu motivated the kids and expressed gratitude towards A S Mittal, Vice Chairman, Sonalika; PINKK99, TBMS, Minderjeet Yadav, (Chairman, Bar Council), Suvir Sidhu, (Member, Bar Council), Sukhbir Singh (Doordarshan), Surjit K Sidhu (USA), Surjit Mann (USA), Gurdyal Buttar, (MD, Bhai Ekta Nursing College), Ravi Kumar Cango, Malkit Malanga ( Anchor), Manjeet Bamal and Jasmine Jazz (Tarot Card Reader) among others.
The well renowned Punjabi singers like Mashi Ali, Jelly,  Sarthi K, Ali Brothers,  Sikander Saleem, Wazir ,etc enthralled the program with their songs.