PHSC Chairman inspects Community Health Centre (CHC) Sahnewal
Government to set up a blood bank & install ultrasound machine in CHC Sahnewal soon- Ashwani Sekhri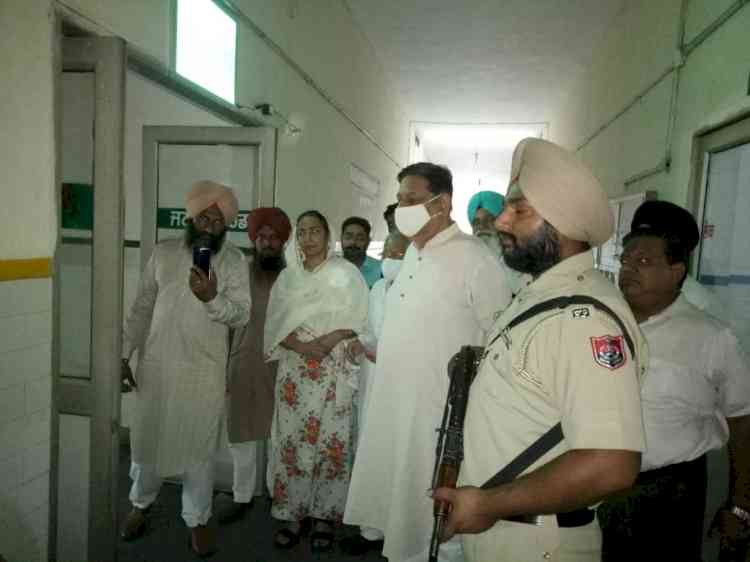 Sahnewal (Ludhiana), August 29, 2021: Punjab Health Systems Corporation (PHSC) Chairman Ashwani Sekhri on Sunday conducted a surprise inspection in Community Health Centre (CHC) Sahnewal.
Accompanied by Senior Congress leader Satwinder Kaur Bitti, Sekhri went to each ward, emergency section and interacted with the patients undergoing treatment there. Later, Sekhri was apprised by the health officials about the shortage of doctors, a blood bank and ultrasound machines in the centre. On which, PHSC Chairman assured to augment health infrastructure and said that the health department would soon set up a blood bank and install the ultrasound machine here.
Ashwani Sekhri said that the Punjab Government is committed to ensuring quality healthcare services to the needy and poor people in the government hospitals and added in the last four-year, the state government led by Chief Minister Capt Amarinder Singh has been according top priority on the health sector.
He said it was only Punjab that opened its doors for the Covid patients during the second wave while other states sealed their entry points for outside patients. 
He said that the Punjab health department has already ramped required health infrastructure to deal with a possible third wave and said that availability of oxygen, ICU beds for the children and adults, recruitment of the doctors, paramedics and other vitals are being ensured in each district of Punjab.