PCTE'S BBA student Vinayak Kondal bags position in PTU Examination
Says he's feeling grateful after getting the position in the merit list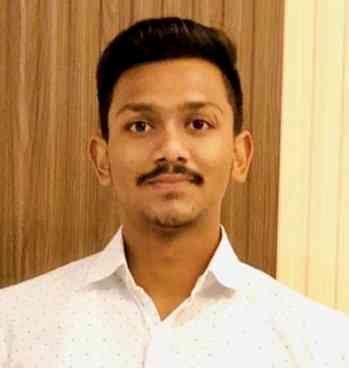 Vinayak Kondal.
Ludhiana: Vinayak Kondal, a BBA student (batch 2018) of PCTE Group of Institutes did tremendously well in the I. K. Gujral Punjab Technical University Examination and bagged ninth position with 8.74 CGPA.
Vinayak Kondal said "I'm feeling grateful after getting the position in the merit list. I was fully dedicated towards my studies because of which I was able to score well and make my parents and college proud." He further added by saying "PCTE has helped me in every aspect in developing my overall personality. This achievement has motivated me to put on more hard work in future."
Dr. Pallavi Dawra, Director, said "Vinayak had put a lot of effort and was totally dedicated to his studies which ultimately helped him to secure the university position." She further said that he has always performed exceptionally well and has actively participated during the lectures.
Dr. KNS Kang, Director General, PCTE congratulated the student and said that "The Students at PCTE not only perform well academically but also excel in extracurricular activities on campus in order to develop the overall personality of the students."