PCTE students of tourism and travel management bag top ten university positions
Dr. KNS Kang, Director General, PCTE congratulated the students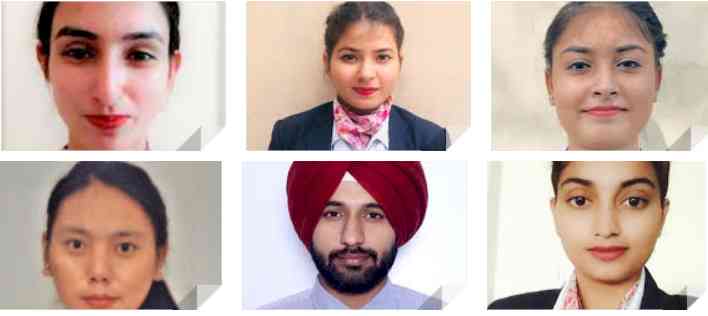 Ludhiana:  The students of PCTE Group of Institutes pursuing Tourism and Travel Management course performed tremendously well and got their names in top Ten positions in I. K. Gujral Punjab Technical University Examination.
Sabitra Sharma of batch 2017 bagged 1st position with 9 SGPA, Jaskaran Kaur bagged 2nd position with 8.8 SGPA, Dorji Wangmo, Sandeep Singh, Shruti Sharma & Tarunpreet Kaur bagged 3rd position with 8.6 SGPA.
Sabitra Sharma said "3 years in PCTE were the best days of my life. I was able to interact with beautiful people from different parts of the world and shared great experiences! I would like to applaud all my lecturers who guided me with their knowledge and skills. The experience at PCTE was of great learning, enjoyment and building one self.
Jaskaran Kaur said "I've experienced a lot of emotions; pride because I've finally made it. I'm feeling incredibly grateful to my teachers as they were right beside me all along. They've made me so excited and passionate about my career & my life. I've taken their advice to do everything humanly possible to create my own mark in the world."
While Shruti Sharma said "With god's grace I scored 8.6 SGPA and got 3rd rank in the university. I would like to thank all my teachers who guided and supported me a lot and a big thanks to my parents. Scoring good marks & achieving positions will not only give happiness, it also helps to build confidence." Dorji Wangmo, Sandeep Singh & Tarunpreet Kaur were also excited and grateful for achieving their positions and thanked their professors for guiding them throughout their course.
Manish Kumar, Head of Department, Faculty of Tourism  and  Travel  Management said "said it is a proud moment for the department as we have bagged a number of positions in the university. It's the result of a students' consistent hard work & dedication. We are sure  that in future we will get more positions in university examinations."
Dr. KNS Kang, Director General, PCTE congratulated the students and said that "The students at PCTE not only perform well academically but also excel in extracurricular activities on campus in order to achieve overall development."