PCCTU launches agitation against Punjab Government for decreasing Retirement Age of aided college teachers to 58 years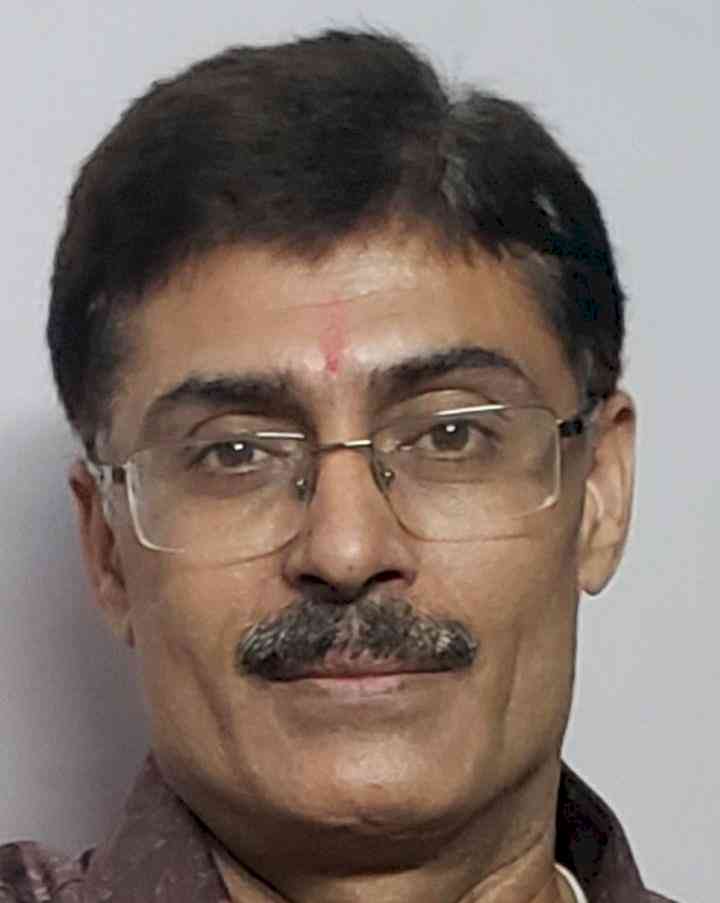 Dr. Vinay Sofat, President, PCCTU.


Jalandhar, January 30, 2023: Dr. Vinay Sofat, President, PCCTU said that Punjab Government had decided to implement already 6 years pending 2016-17 UGC 7th  Pay Commissions scales to all the University and College Teachers vide Notification in  Punjab Cabinet Meeting held on 9th September, 2022 and through notification on 28 September, 2022 in a hurried and topsy-turvy manner. 
Dr. Vinay Sofat said that it is highly deplorable that in this notification Punjab Government tampered with service rules by reducing retirement age of Government Aided private colleges from 60 to 58 years. He said that Punjab Government grossly violated the 44 years old Grant-in-aid act 1979 and also acted against Punjab Privately managed, Affiliated, Punjab Government Aided Colleges, Pensionary  Benefits Scheme 1996 (Repeal) Bill 2012 under which a written statement was filed by Special Secretary Department of Higher Education Punjab in which it was mentioned that the retirement age of teachers of aided colleges was already 60 years instead of 58 years of government employee. This was done under the signatures of then Minister of Higher Education Punjab Sikander Singh Maluka on 18 December, 2012.
He said now under the notification of Punjab Government it is mentioned in clause 11 C and clause 11 E that the service condition of the teachers in aided colleges of Punjab will remain same as previously mentioned above. But quite unfortunately Punjab Government has made a arbitrary and biased has statement in clause no. 13(2) that the retirement age of Aided college teachers has been reduce to 58 years which is highly deplorable.
Dr. Vinay Sofat said that PCCTU and all the organization of teaching community and other state holders will launch agitation against this unlawful and unwarranted stance of tampering of retirement age by Punjab Government. 
Dr. Vinay Sofat said that recently a circular circulated by SGPC to the authorities of the colleges governed by them to retire the teachers who have attained the age of 58 years is also deplorable. PCCTU has taken strong stand against it and there was agitation and Dharna against that dictatorial circular in Patiala on 30, January, 2023. PCCTU has also formulated schedule of submission of memorandum to all the MLAs of Aam Aadmi Party across the state regarding the reducing of retirement age to 58 years alongwith other demands. PCCTU leadership will also meet Shiromani Akali Dal leaders Parkash Singh Badal, Sukhbir Singh Badal and Daljit Singh Cheema to get this SGPC circular nullified. PCCTU will also meet CM Bhagwant Singh Mann, Education & Finance Minister of Punjab to get the anomalies rectified in the notification of UGC 7th Pay Commission of Punjab Government. 
Dr. Vinay Sofat said it is highly unfortunate the DPI officials in Chandigarh are creating confusion by not accepting the claims of teachers who have attained the age of 58 years by total ignoring the fact that PCCTU leadership is into talks and dialogue with the concerned leadership of Punjab Government and substantial amount of cases of teachers who have attained 58 years in Government Aided Colleges have already taken stays in Punjab & Haryana High Court. 
Dr. Vinay Sofat said that PCCTU will launch a strong agitation all over the stage for the disgraceful treatment matted out to the teachers, the building blocks of nation.