PAUTA participates in kisan dharna at Delhi to support farmers
PAUTA appeals to all sections of the society to support the farmers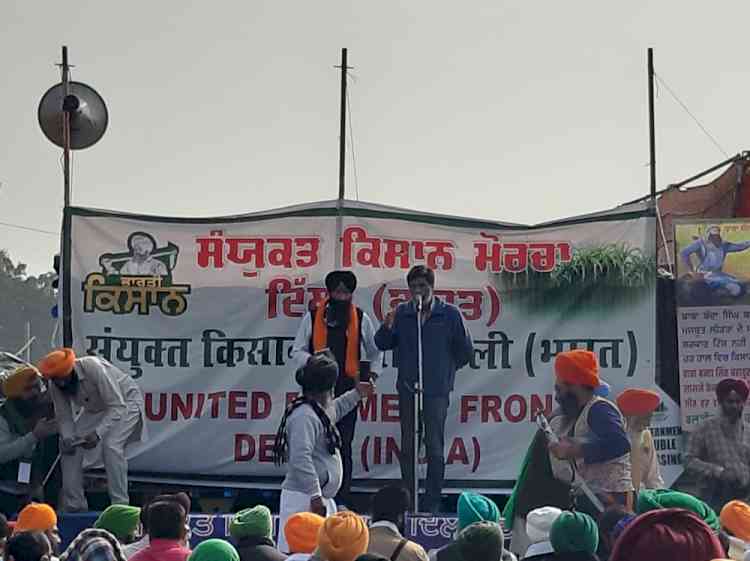 Ludhiana: The Punjab Agricultural University Teachers participated in the joint kisan morcha dharna at Delhi today. The delegation was led by Dr H S Kingra, President PAUTA along with several teachers of the university.
PAUTA has been extending support to the farmers cause since the farmers started protesting at various places in Punjab. The university teachers have been writing articles bringing out the finer nuances of these farm laws. 
The adverse impact these laws will have on the agrarian economy were shared by Dr H S Kingra while addressed the huge gathering at the dharna site at Delhi today.
The resilience showed by the farmers in cold winter conditions leaving behind their families is exemplary.
Dr H S Kingra also extended support to the farmers call for Bharat Bandh on December 8, 2020 and shared that the university teachers along with non-teaching staff and students will organize a solidarity march on December 8, 2020 at PAU campus to create awareness about the pitfalls of these laws. 
PAUTA appeals to all sections of the society to support the farmers and urges the GoI to conduct earnest dialogue with the farmer organisations to resolve this deadlock.