PAU holds virtual kisan mela at Rauni in Patiala District
Farmers have always reposed faith in PAU: Anirudh Tewari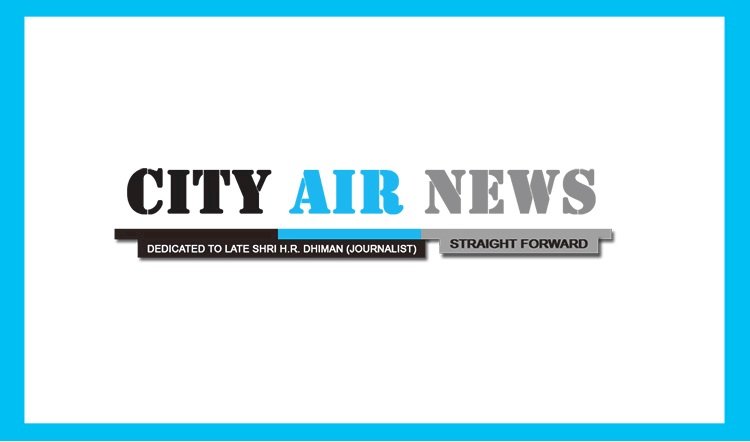 Ludhiana: The Punjab Agricultural University (PAU) organised its Virtual Kisan Mela at Rauni (Patiala) today. Mr Anirudh Tewari, Additional Chief Secretary (Development), Government of Punjab, was the chief guest and Dr Baldev Singh Dhillon, Vice-Chancellor, PAU, presided over the event.
Mr Tewari hailed the significant contribution of PAU during COVID-19 times. The University's contribution to environmental protection in terms of crop residue management is also indeed laudable, he said. "Even 50 years ago, when the country was dependent on imported food grains, farmers of Punjab played a pivotal role in transforming the country from food deficit to food surplus under the guidance of PAU. Farmers have always reposed faith in PAU," he observed. Mr Tewari said this year, the target should be to bring 50 per cent area under direct seeded rice. At the same time, there is a need to conserve soil, water and air, he said, while adding that thrust should be on cutting the expenses and increasing the profitability in agriculture. Mr Tewari disclosed: "The government has framed a policy 'Kamyaaab Kisan, Khushaal Punjab' which is associated with three-year farming." He appreciated the sugarcane and basmati varieties developed by PAU for crop diversification.
Dr Dhillon lauded the farmers for their large scale participation in the Virtual Kisan Mela. Extension activities related to wheat harvesting, marketing and paddy transplanting will continue during the pandemic times, he said. In addition to monthly magazines Changi Kheti and Progressive Farming, the University is bringing out a weekly digital newspaper 'Kheti Sandesh' and has started weekly 'PAU Live Programme' (on every Wednesday on Facebook and YouTube) for the benefit of farmers. The seed will also be made available to the farmers during the corona days, he informed. The use of pesticides has seen a decline with the persistent efforts of PAU. The theme of the mela is "Aao kheti kharchey ghataiye, vadhu paani, khad na payee; Sahayek dhandey naal apna ke, kheti laheywand banaiyeh." Dr Dhilon called upon the farmers to conserve water, reduce farm expenditure and make farming profitable. Suggesting the adoption of direct seeded rice technique, he said farmers should go for cultivation of early maturing, less water requiring paddy varieties. Dr Dhillon also discussed paddy straw management, and efforts being made for maize, Bt cotton and horticultural crops.
Dr Sukhdev Singh Sidhu, Director of Agriculture, stressed on adopting agro-processing along with production. Highlighting the research and extension activities for water conservation and crop residue management, he said seed production was also need of the hour.
Dr Navtej Singh Bains, Director of Research, explained the salient features of newly developed varieties, namely, Sunehri (PBW 766), PBW 771, PBW 757 and PBW 1 Chapatti of wheat; CoPb 95, CoPb 96, Co 15023 and CoPb 98 of sugarcane; PMH 13, JC 4 and ADV 9293 of maize; Punjab Basmati 7 of rice; and ML 1808 of kharif moongbean. He also threw light on production and protection technologies for various crops.
Dr JS Mahal, Director of Extension Education, said the melas provided an opportunity to the scientists to learn from farmers' experiences.
Dr Jaswinder Singh, Associate Director, KVK, Rauni, proposed a vote of thanks.
Dr TS Riar, Additional Director Communication, conducted the programme.