'Pariksha Pe Charcha' by PM Narendra Modi
Saint Bir Santosh Public School showed a live telecast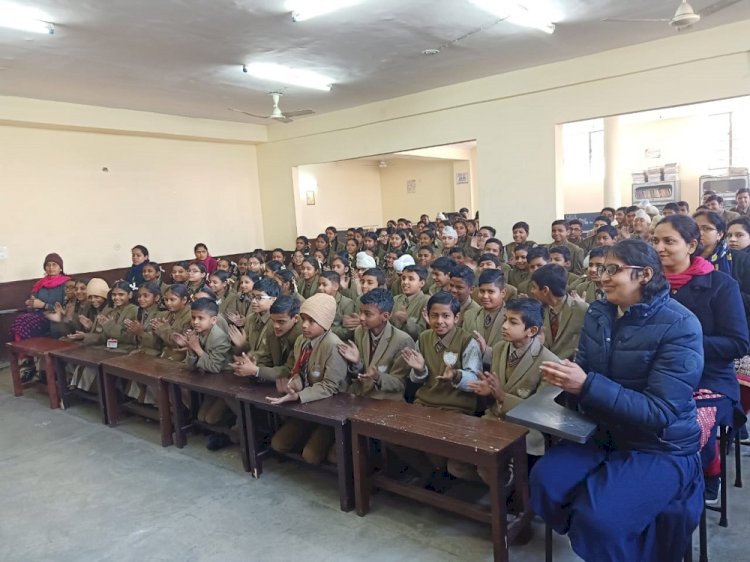 Ludhiana: Saint Bir Santosh Public School showed a live telecast with an aim to encourage students for Board Examination on 'Pariksha Pe Charcha' by Prime Minister Narendra Modi on January 20. 

The main motive to show this telecast to students was to get them aware from the phobia of board examination. 
After watching the live telecast, students looked full of enthusiasm.
PM Narendra Modi inspired children to do things that bring out their inner potential. He also motivated the students to take part in physical activities so that they keep their mind and body fit and healthy. 
At last, the Principal Sanntosh Bkshi encouraged the students for board examination and also advised them to avoid the use of smart phones. She also agreed with the views of PM. She saluted the hard work and dedication of PM who is doing marvelous work for the welfare of country.