Overcoming Covid hurdle: Challenges, opportunities and threats in online education
Ranjodh Singh, President, Ramgarhia Educational Council, addressed faculty members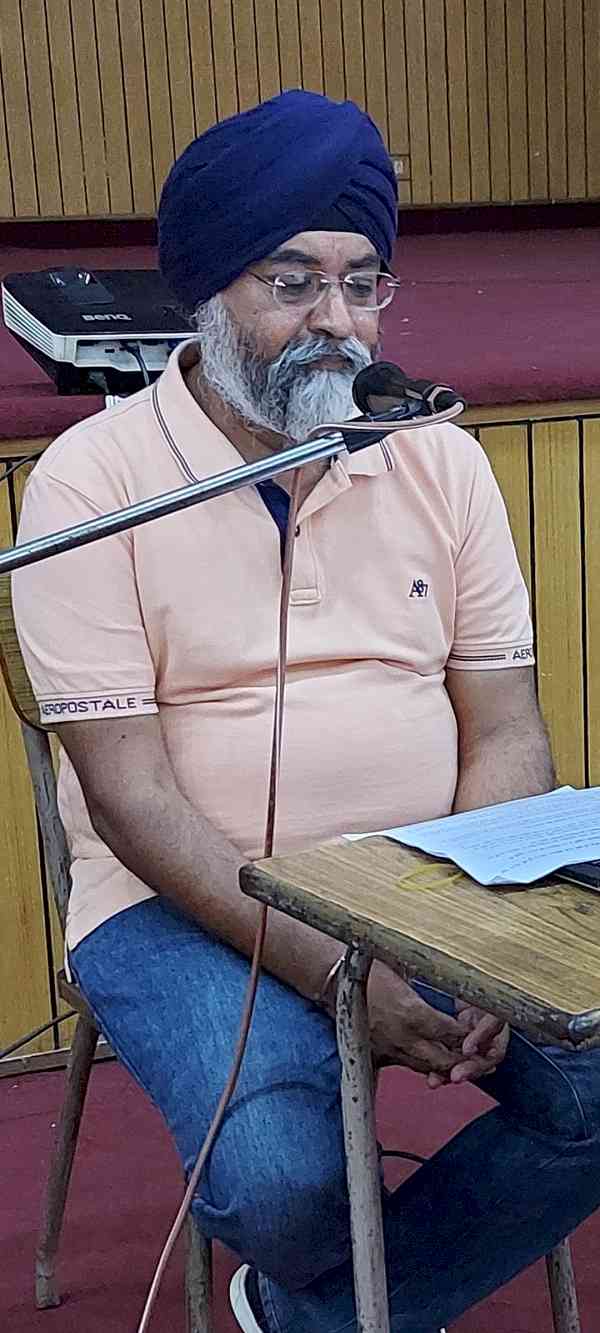 Ranjodh Singh,  President,  Ramgarhia Educational Council.
Ludhiana: Ranjodh Singh,  President,  Ramgarhia Educational Council, addressed faculty members of Ramgarhia Girls College and Ramgarhia CoEd School on Zoom today to charter a course of action in the prevailing scenario. 
For over a year,  schools and colleges are closed for students,  and they are struggling with the process of online education. For teachers too, it has been a trying time to handle students and monitor their understanding and progress. It has become a testing time to reach out to students who do not have access to the net, and who do not have their personal smartphones. Lectures have to be recorded and uploaded so that students can learn at their own pace and time. 
Ranjodh Singh said that certain changes will make the teaching-learning process more meaningful. The timetable should have slots of one hour each to make it easier for students to log in and attend classes. Even when staff is working from home,  a roster can be prepared to inform students of teachers who will be available on campus so that they can fix appointments and meet teachers in a safe environment keeping all the Covid restrictions in place. Dr.Rajeshwarpal Kaur, Principal,  R.G.C. made a pertinent observation that Covid has put the brakes on usual College activities and competitions,  which should be revived keeping in mind the need of entertainment of students,  but again in the online mode.
Ranjodh Singh ended on a positive note that we should not be disheartened during these bleak times   and pray for a better tomorrow. Prayer doesn't change anything....it changes you,  and then you change the world!
Teachers came up with some ideas to tackle this problematic issue. An online performance of Folk music by Babu Khan Manganiyar from Rajasthan enthralled the audience. In the end S. Gurcharan Singh Lotey General Secretary, Ramgarhia Educational Council  thanked all the participants.