Oral health is important for overall health: Dr Jasmeet Bawa
Inauguration of 33rd dental health fortnight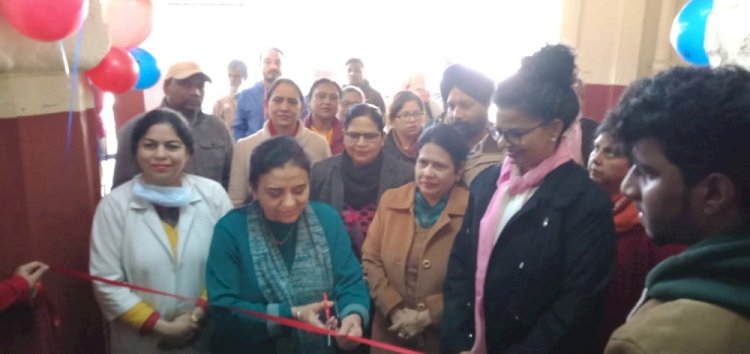 Kapurthala: Oral health is important for overall health of human being, said Civil Surgeon Dr. Jasmeet Bawa on the inauguration of 33rd Dental health fortnight here today. She also said that mouth is the entry point of digestive and respiratory tracts. She added that teeth have such an important role to play in our lives. They help us chew food, they help us to talk and speak clearly. 

District Dental Health Officer Dr. Surinder Mall said that the aim of Dental Fortnight (February 1-15) is to generate awareness regarding importance of dental health.  During the fortnight free dental treatment will be provided to all the public and free dentures will be distributed to the needy senior citizens. She added that a healthy smile can truly transform our visual appearance. 
During the inauguration an awareness exhibition on oral hygiene was well displayed by the dental doctors. ACS Dr. Ramesh Kumari Banga, DFPO Dr. Raj Karni, DMC Dr. Sarika Duggal, DHO Dr. Kuljit Singh, DIO Dr. Asha Mangat, DR. Monider Kaur, Dr. Gurdev Bhatti  were also present there.