OPINION: Let us celebrate "Dry Holi" to save water for future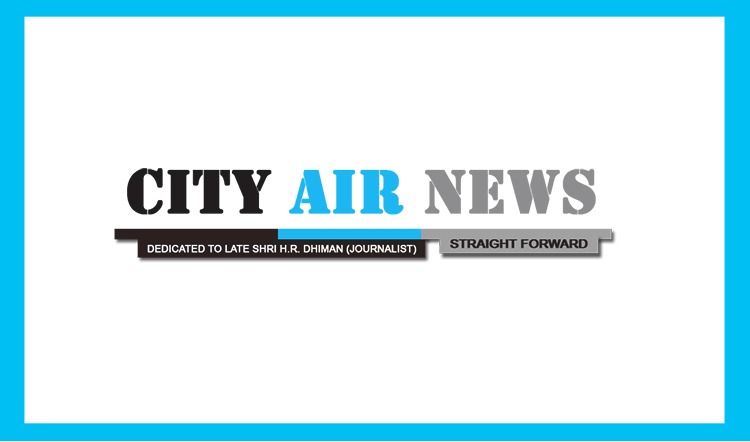 One of the major festivals of India, Holi is celebrated with enthusiasm and gaiety on the full moon day in the month of Phalgun which is the month of March as per the Gregorian calendar.
We all know, including Maharashtra certain part of the country are facing the draught problem and this is not confined to write the fate of certain farmers but it also gives a message that the water reservoir under our earth is drying and we are moving towards the thirsty and unquenched future. In such circumstances, to fight with the black shadows of doubts, it would be necessary to bring internal changes. In fact, our festivals had always been a symbol of change and why no we change ourselves on this Holi and advice our neighourer to make least misuse of water?
In the metro cities of Maharashtra , this campaign has already been stared. He nationwide chain franchise schools running organisations have already been asked to make a part of instructions in the daily assembly to repeat to take pledge make the proper use of water. The methods are also taught as to how we can live in small quantity of water with the result the children pass on this message at home also. This is the reasons that the people in some part of the Mumbai have decided to play a dry Holi this time. Earlier, they used to purchase a tanker for playing Holi festival and lots of people are joining this campaign and the people of other states should also follow it. It is said that a long caravan starts with a single man.
Really the present circumstances are worst and the delay in starting this campaign is likely to increase the problems for the future. As per one of the survey, the people of Pune had to purchase a tanker on every second day and the water supply in one-third part of the city like Banglore is getting supply on alternative days. This is the same city, which Obama used to create terror among the children in America. About 70 lakh people of urban population of Rajasthan is not getting the water supply even once on 24 hours and this state has more than two hundred cities. Out of this, there are three cities which get the supply of water once in four days. In 17 cities once in 72 hours and the water falling is seen once in 60 cities. There are 136 cities, which gets water supply one time in a day. Similarly, in Lucknow , about two lakh people have to make arrangements for water for whole of the day by getting up early in the morning at 4'o clock and if one day is missed, one can well imagine the plight of that whole day.
The cities established on the banks of Ganga and Yamuna had never seen the dry pumps but now in those areas also, the water supply timings have been fixed. The same is the situation of Agra and Banaras areas. Rajasthan is having a deserted area, the cities come up on the banks of rivers like Ganga ,Yamuna and Gomti are also facing the water crisis. What to say, even in capital city Delhi , there is violence over water supply every year and there are certain incidents of murder also on this account.
India is considered in the list of nations, where there is shortage of water and by 2050 our nation would come in the category of most draught affected nations. According to the Falkenmark Water Stress Indicator, a country or region is said to experience "water stress" when annual water supplies drop below 1,700 cubic metres per person per year. At levels between 1,700 and 1,000 cubic metres per person per year, periodic or limited water shortages can be expected. When water supplies drop below 1,000 cubic metres per person per year, the country faces "water scarcity". When the situation of country like India having number of river is like this, the first thing what we have to do is to curb the celebrations of Holi with water and the same day is best to take initiative on this account.
Let us make it clear here that the idea is not to stop the celebrations of Holi at all which is one of the famous, beautiful and significant festivals. Another importance of this festival is that the differences of communities are camouflaged under its colourful enjoyment arrangements and why not celebrate this Holi with great enthusiasm but with dry colours? By saving the wastage of water, we can save our future because even today, about 82 per cent consumption of water in India, is for agriculture purposes and in case we stop its misuse then there are possibilities of seeing our fields full of greenery which is the sign of prosperity of any nation.
Celebration of Holi is meaningless without colours, but chemical colours may lead to severe complications. If the colours contain harmful chemical compounds such as oxides, metal, glass particles and substances used as a base in textile dyes, they could be extremely dangerous.
The crisis of the natural gift of water is because of man's own wrong policies which require difficult and bitter solutions. Serious efforts have to be made to recharge the ground water by adopting the rainwater water harvesting system as there is a need to prevent water shortage not only in irrigation but also for domestic use. In case the immediate steps are not taken to save the water; the day is not far when certain states of India will look like a desert and is likely to affect on the prosperity. Time has come to frame policies at the national level for optimum use of all natural resources, be it water, electricity, minerals or other precious items and there is an urgent need to utilize them to effectively to cater to the ever-growing requirements of a growing nation like India.
This is one part to save the water. There is an urgent need to devise plan for water management like the recycling of sewage water as using it purposes other than drinking would substantially solve the problem and make drinking water available to more residents.
We had been worshiping water as God and now the time has come to look after this substance with utmost care. Are you joining the campaign of celebrating 'Dry Holi" this time?
(Disclaimer: The views expressed by the author in this article are his own and do not necessarily reflect the views of City Air News.)