Open panel discussion on new farming laws held 
The Best Speakers of the day were Harsh Gupta, Ansh Mahajan and Jaismine Gill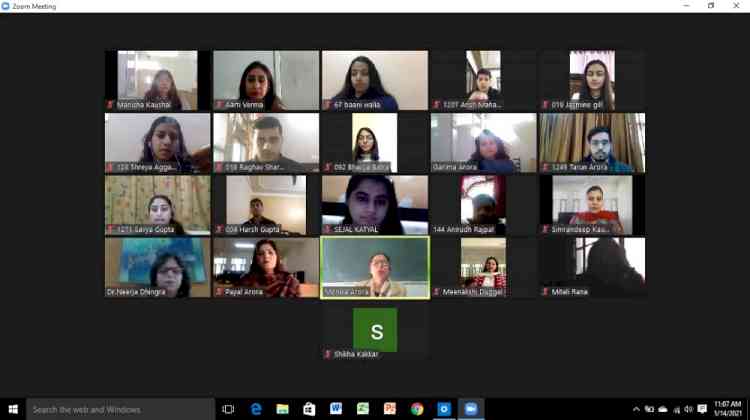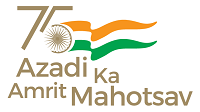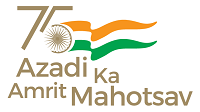 Jalandhar: An open Panel Discussion on the new Farming laws was held by MAC Forum of PG Department of Commerce of Apeejay College of Fine Arts, Jalandhar for the students of BBA and B.Com.
Principal Dr. Neerja Dhingra expressing her views on the discussion put forth that it is important for the students to be aware about what is happening in their surroundings and role of Politics in it. She added the youth should be aware about what kind of problems are being faced by people around in order to develop their perception on the given situation and thus can fulfil their duties and responsibilities of being a good citizen of nation.
About the new Farming laws laid down by government, she asserted that Brazil and Mexico too had adopted Open Market System underneath which the farmers had to struggle a lot in order to find their identity.
In the Open Panel Discussion, the students talked of new farming Laws, Minimum Support Prices, Contract Farming, Essential Commodities. Ms. Aarti, Dean MAC Forum talked in length about the farming rules.
Dr. Manisha and Ms. Payal Arora from Department of Commerce acted as judges of this Panel Discussion.
The Best Speakers of the day were Harsh Gupta, Ansh Mahajan and Jaismine Gill.
Principal Dr. Neerja Dhingra congratulated the students for their active participation and also appreciated the efforts of Dr. Monika, HOD, Commerce and Ms. Aarti Verma for successfully organizing this discussion.