Only small gathering be allowed in public meetings with strict adherence to Covid guide lines, demands Manoranjan Kalia 
Writes to the Chief Election Commissioner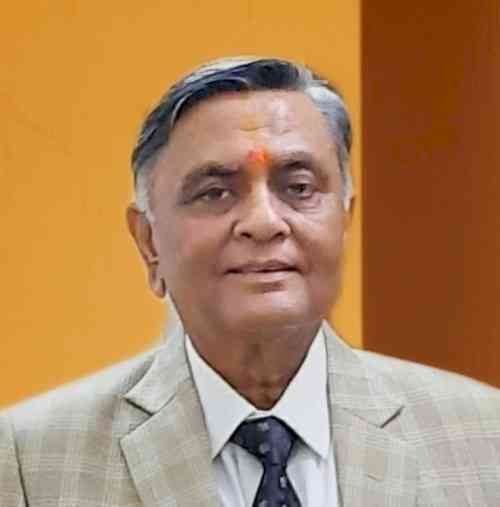 BJP leader Manoranjan Kalia.
Jalandhar: 
Senior leader of BJP and former minister Punjab Manoranjan Kalia has written to the Chief Election Commissioner stating that despite vaccination, the surge in the second wave of Corona Virus is increasing day by day. India has not only earned the distinction of largest outbreak   of Corona Virus in the world but also the largest outbreak ever recorded in the world. The situation is becoming graver day by day.  Nobody knows how long will it take to tackle the menace of Corona Virus. We have to get our self-prepared for any eventuality in every sphere.
The representation further reads that "the elections of five states will be over on April 29, 2021. The Election Commission of India has banned all road shows and vehicle rallies   in West Bengal and allowed public events up to 500 people keeping in view the spurt of Corona Virus in the last phase of Assembly Elections in West Bengal.  
The Elections are must to sustain the democracy of India. The Elections to the four  states namely, U.P., Punjab, Uttarakhand, Goa  will be due at the start of the year 2022. Keeping in view the present circumstances, it has become essential to stream-line the public gathering during election campaign. The Election Commission  of India should carve-out    guidelines in this respect. Each political party should be given a slot in the Vernacular   electronic channels  to delineate its party program. The contesting candidates should be allowed to have a live debate on vernacular electronic channels. The expenses of slots in electronic channels should be borne by Government of India.  Only small gathering should be allowed in the public meetings with strict adherence to Covid guide lines.
"I hope due consideration will be given to the above said suggestions", concluded Kalia.