Online Amity Youth Forum 2020 inaugurated by Arif Mohd Khan Governor of Kerala
AYF 2020 is being organized online from 08 to 11 May, 2020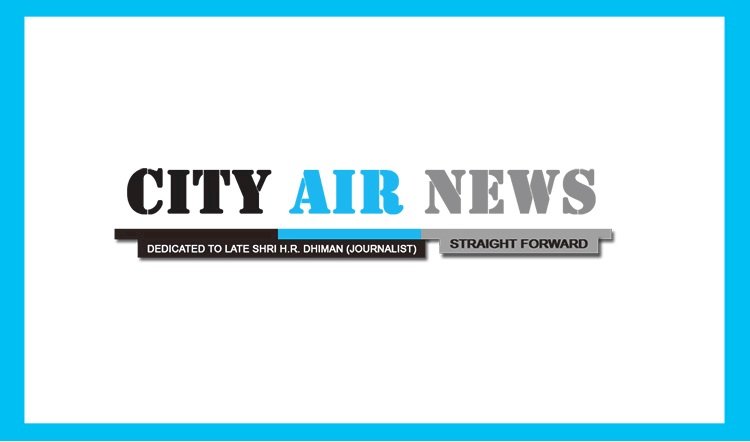 For the first time in history of Indian higher education a youth festival, Amity Youth Forum (AYF) 2020 is being organized Online from 08 to 11 May, 2020 on the theme 'Creatively Engaging Youth: With Students, For Students, By Students'. The online forum will comprise of many creative and knowledge driven events and activities which would not only design to challenge the abilities of students from higher education institutions but also keep the youth across the country actively engaged during this lockdown period.
Inaugurating the festival, Shri Arif Mohd Khan, Governor of Kerala, Chief Guest for the occasion talked about 'Challenges and opportunities for developing Future leadership among Youth'. He praised Amity for emerging as one of the major universities and also congratulated the Chancellor and his team this noble task of creating this wonderful institution which is providing education to the youngsters and producing global future citizens in an excellent manner.
"When we talk about leadership, people understand political leadership. It's not confined to politics alone. A vibrant society has leaders in every segment, areas of human activity. Leadership in youngsters, especially students, should mean striving to acquire knowledge and wisdom in order to prepare ourselves to be in a position to help and empower others to be leaders," shared Shri Khan. He also shared with the theory of Karma as described in the Bhagwat Geeta and advised students to stay with their convictions and beliefs. "We must be ready to learn from all our experiences, be it good or bad. And also be ready to learn every day and not to believe that we know everything," added the Governor. He asked students to use their education to empower others to be true leaders and be humane to create divinity.
Guest of Honour, Shri Pankaj Singh Ji, MLA talked about 'Crafting Future through Youth for Nation Building'. "Our efforts should also be extraordinary during these extraordinary times and this is what Amity is doing. Everything has changed around us and will further change in the times to come. And there is no better catalyst of change than our youth today. No doubt this change will bring challenges and opportunities along with it. The youth will find solutions to these challenges and move ahead with it," Shared Shri Singh. He also averred that our youth is capable of accepting and dealing with any kind of challenge and bring about a change globally. He lauded how our youth is leading the various gamut of technology through their innovative zeal. Shri Singh remarked on how the values and ethics of our Indian culture is being re-looked at and being accepted across the globe. "There is no equipment to ascertain the right or wrong path. It can only be decided if you can share it with your family," said Shri. Singh.
Dr. Atul Chauhan, Chancellor, Amity Universities & President, RBEF shared his views on 'Youth Leadership in 21st Century'. "This is the strength of Amity that when the world is in lockdown we are able to organize AYF online. We always tell our students that if they are humane and take care of their families and the people around them, it will make them a good leader," shared Dr. Chauhan who advised students to make use of their time during this lockdown and develop their skills.
Prof. (Dr.) Balvinder Shukla Vice Chancellor, Amity University Uttar Pradesh talked about 'Creative Engagement of Youth for talent development'. "This online AYF is an innovation to keep students creatively engaged during the lock down imposed by the Corona Virus. Separation from the campus was causing anxiety and stress among the students. To counter that, we have been organizing online Yoga and Zumba class for students, their family and faculty members along with a 24x7 helpline for students which takes care of the well being of  physical and mental health,' shared Dr. Shukla.
Speaking on 'Harnessing youth power for positivity and Value Creation', Architect Divyakush, President, Indian Institute of Architects (IIA) shared that it's important to involve the youth in the nation building process in a creative and result oriented manner. "To be a creative citizen, one needs to have a comprehensive understanding of the entire social fabric. And those who cannot afford formal education should have access to informal education,'' shared Mr. Divyakush asking for a total reform in education and for involving the youth in decision making process all across.
Mr. Rahul Shankar, COO ModiCare shared his views on 'Developing youth for Global Economy' and stated that this is the defining time for the youth. "We have not done enough to skill our youngsters. There is lack of support for them and enough examples are not being created for the youth to emulate," shared Mr. Shankar. He called for creating the right kind of skilling environment for the youth.
Amity Youth Forum 2020 is being organized by the students of Amity University Uttar Pradesh which will be an Online Platform for all young students from all over the country to showcase their talent & participate in various technical, cultural, literary, art and theatre competitions. It would be an experience to remember and an opportunity to form new bonds while celebrating our cherished cultures, heritage and values. More than 90 grueling online competitions are being conducted during AYF 2020 and over 10,000 students, from all parts of the country and abroad have registered for them. Some of the competitions include Innovative idea competition; Photography Competition; Lockdown Innovative Jugaad; 48-hour Film making completion among many others.