One day inaugural training workshop on virtual labs
Event was great success with presence of more than 150 participants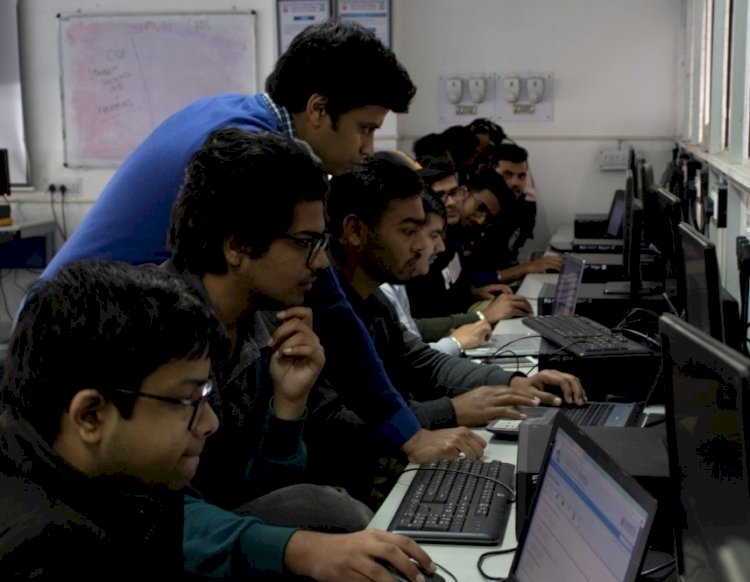 Chandigarh: One Day inaugural Training Workshop on Virtual Labs was organized at University Institute of Engineering & technology (UIET), Panjab University, Chandigarh. The Virtual Labs is an initiative of Ministry of Human Resource Development (MHRD)  under the National Mission on Education through ICT (NMEICT). 
The experts for the event were Mr. Tanmay Tarun Das, outreach- in-charge Virtual Labs, IIT Delhi and Mr. Prateek Sharma, Senior Field Engineer and Trainer, Virtual Labs, IIT Delhi. They have been providing training to faculty and students of different Nodal Centers across the country. UIET, Panjab University, Chandigarh is one of the Nodal Centers of this Virtual Labs Project IIT Delhi. 
This event was a great success with presence of more than 150 participants including Research Scholars, Post graduates and Under graduates along with faculty members of the organising department and the other adjoining institutions of Chandigarh.
This one day workshop included an introductory presentation which included basic idea, need, motivation, objectives, features and impact of Virtual Labs Project by the expert followed by the practical session of the Virtual Labs. The workshop motivated students to explore different experiments and practicals virtually within short span of time and with ease of access.