Omicron not lethal: Dr Ravi Godse
Godse interacted with Dr HK Kharbanda during an online session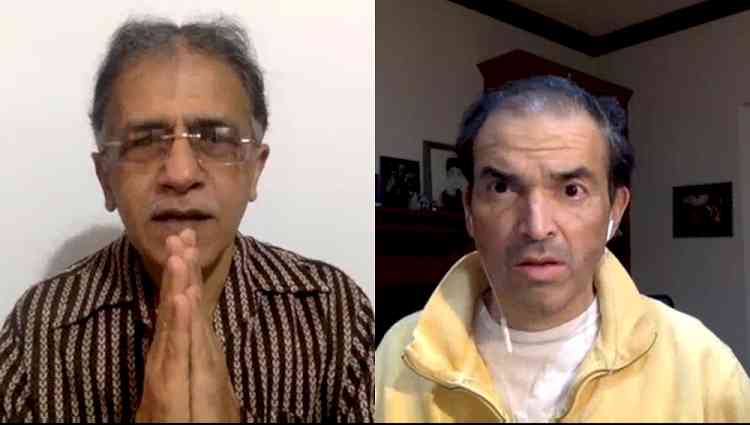 Chandigarh, January 17, 2022: "If someone has a sore throat, cold, cough, fever, then there is a possibility of Omicron, but do not panic about it. Omicron is extremely mild and is easy to handle," said Dr. Ravi Godse, a world-renowned expert in internal medicine and based in Pittsburgh, USA. 
On Monday, Dr Godse during an interaction with Dr HK Kharbanda of Chandigarh discussed the symptoms and effects of Omicron. Godse advised not to do genetic analysis, if you do not have symptoms or do not have risk factors, then you can do treatment without testing as in Omicron.
The RTPCR is also the same, the vaccine is also the same and the booster is also the same, he added. While talking about variant Omicron or Delta, Godse added: "There is no need to do anything, if you have taken two doses of the vaccine, then there are 81 percent less chances to go to the hospital."
He said that this time only high-risk people may need to go to the hospital, because Omicron is mild. Godse said that there is no need to take the list of medicines forwarded on WhatsApp University. "Only in high-risk people, two doses of remdesivir daily for three days can be given quickly. If you have symptoms in today's time then the test will come positive but there will be no need to do anything," said Godse.
"So don't worry, just face this mild Omicron without any fear. Dr Godse said that there is no study of any routine medicine whether they work on Omicron or not. Therefore, there is no need for any medicine, only the medicine for the symptoms is needed. Take plenty of rest and drink plenty of fluids on the day of symptoms, he added.