Ola launches market-leading safety features to set new standards for UK ride-hailing
Ola is piloting its flagship global safety feature, Guardian – which uses AI and machine learning to automatically detect irregular vehicle activity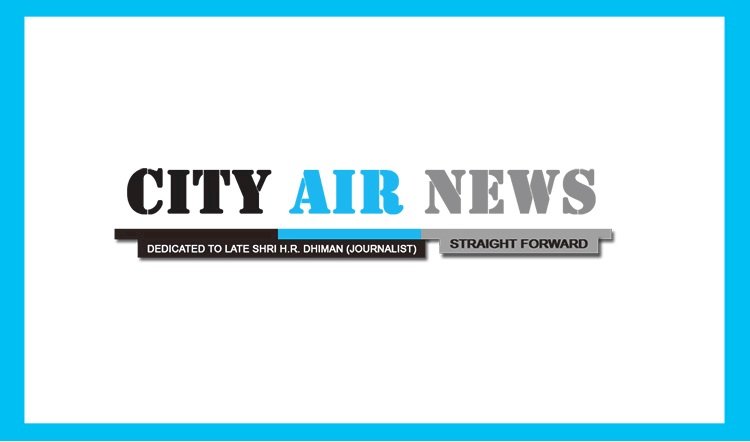 Ludhiana: Ola, one of the world's largest ride-hailing platforms, has today launched three market leading safety features that set new standards for ride-hailing safety in the United Kingdom (UK). The features – all firsts in the UK – underline Ola's commitment to rider and driver safety, drawing on its global technology capabilities to bring state-of-the-art safety functionality to the UK.
Ola is piloting its flagship safety feature in the UK, called 'Guardian'. The Guardian feature, developed by Ola as a world-first, uses machine learning to automatically detect irregular vehicle activity, including prolonged stops and unexpected route deviations. This is then flagged in real time to a dedicated safety response team, who will contact the rider and driver to confirm that they are both safe. Built on machine learning capabilities, the Ola platform will continuously learn and evolve, improving risk signaling.
In addition, Ola is also launching the 'Start Code' security feature, a UK ride hailing first. The feature sends riders a unique four-digit pass code after booking a ride. The code must then be entered correctly by the driver, prior to commencing the trip, ensuring the right customer is matched to the right car and driver for additional peace of mind. This feature was first introduced globally by Ola in its home market India, as the "One time password" or OTP system, setting the safety and convenience benchmark for the global ride-hailing industry. Since then, the OTP system has been implemented by other players in the industry.
Both features have been successfully deployed across major cities in India and Australia, and have received widespread positive feedback from Ola's passengers and drivers. They will be implemented across the UK, including London, when Ola launches on February 10th.
In another pioneering move for the London market, drivers will not be permitted to drive on the Ola platform if they carry more than six penalty points on their driving license.
Simon Smith, Head of Ola International, said: "We're focused on developing a range of best in class features that help us provide the safest possible rideshare experience. We are committed to building world-class mobility innovations to provide even more reassurance for our customers and drivers. This initiative is part of Ola's commitment to bringing state-of-the-art safety-tech to ridesharing services in London."
These new features will build on the platform's existing security measures, including the in-app Safety button. Ola also conducts mandatory verification through driving offence checks as well as mandatory online training for drivers that includes modules like customer service and etiquette, platform usage, partner support, defensive driving amongst others.
 
UPDATED 
Ola launches in London with market-leading safety features and driver support
Ludhiana: Ola, one of the world's largest ride-hailing platforms, is now live in London. The platform is fully operational with three categories: Comfort, Comfort XL and Exec ride classes. Ola has over 25,000 drivers registered on the platform, bringing scale to its London offering immediately. The company will maintain its differentiated focus on drivers, safety and a collaborative approach with local authorities and regulators. 
 
Today, Ola is also pleased to announce three partnerships with established leaders in their respective fields to raise driver standards across the market. Ola has teamed up with DriveTech (Part of the AA), consulting giant Mercer and Pearson in ground breaking initiatives to ensure that Ola riders in London will benefit from the highest standard of driving skills, and driver customer service and communication.
 
Ola will partner with DriveTech (part of the AA) to use itsdriving risk assessment to improve the level of driving skills and knowledge of all drivers on the Ola platform in London. Each driver has completed a risk assessment and is given complimentary E-Learning modules to further accelerate their professional development. On completing these modules, they will receive a DriveTech Permit to Drive, attesting to their skills.
 
Additionally, every Ola driver in London has passed the Versant spoken English test, from education experts Pearson plc, ensuring a high level of communication in English. 
 
They have also successfully completed Ola's Customer Service Test, developed with global selection experts Mercer, ensuring they have the skills and mindset to deliver a great experience to their passengers.
 
London drivers joining the platform will benefit from six weeks of zero commission and market-leading commission rates thereafter, enabling them to keep more of their earnings. Ola's commission commitment ensures drivers always receive the best commission rate in each market that the company operates in.
 
Ola will continue its collaborative approach with Transport for London(TfL) and local authorities, as well as its clear focus on safety, drawing on industry-leading and global best practices.
Ola is raising the standards of safety in the UK ride-hailing industry and bringing global best practice to the market. In a number of pioneering moves for the UK, Ola is launching its flagship global safety feature, 'Guardian', which uses AI and machine learning to automatically detect irregular vehicle activity, a 'Start Code' feature to ensure customers and drivers are correctly matched, 24/7 voice support for riders and drivers, and a cap of six penalty points for drivers on its platform.  
Simon Smith, Head of Ola International, said: "We are thrilled to now be live in London. This is a major milestone for our business and represents the next step in our ambitions to connect people in cities throughout the country. We are proud of the progress Ola has made in the UK and we look forward to building on our success by offering a differentiated service to Londoners, focused on quality, safety and reliability."
To celebrate the launch, Ola's passengers will benefit from up to £25 worth of ride vouchers for signing up in the first week after launch.