Now Zomato to provide grocery and dairy products through home delivery in Ferozepur
District Administration ropes in major grocery and dairy firms with Zomato to further streamline the supplies of essential goods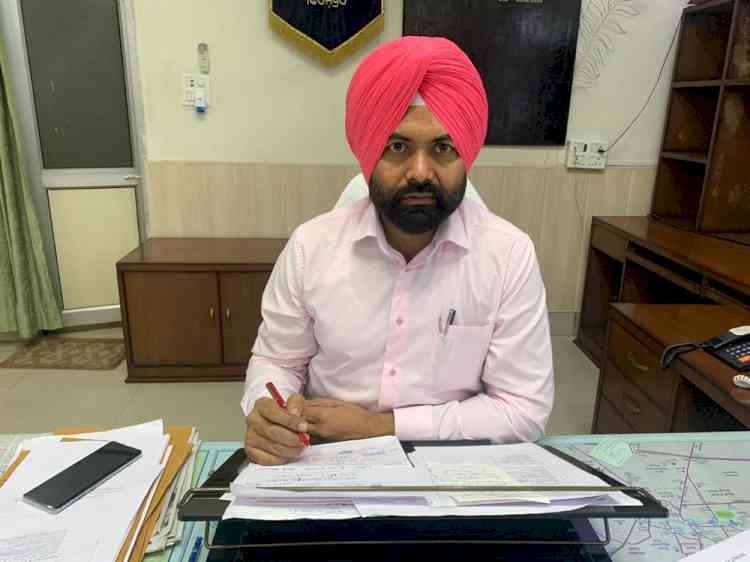 Mr. Kulwant Singh,Deputy Commissioner Ferozepur.
Ferozepur: In a bid to further streamline the supplies of essential goods, the district administration Ferozepur on Tuesday has roped in major grocery stores and dairy firms with famous food delivery company Zomato to ensure the home delivery of essential goods in Ferozepur. The company has updated its mobile app with the details of newly added grocery stores and dairy firms and has started home delivery of grocery items, milk products.
Divulging more, Sub Divisional Magistrate Ferozepur Mr. Amit Gupta said that on the directives of Deputy Commissioner Ferozepur Mr. Kulwant Singh, this step was taken to further streamline the home delivery of essential goods as Zomato is one of the major food delivery companies which now has started home delivery of grocery and dairy products.
He further added that all the roped in grocery stores and dairy firms along with delivery boys of Zomate have been issued special curfew passes to carry out this crucial task. He said that besides other, one of the major grocery stores Vishal Mega Mart has been attached to Zomato and there was no shortage of stock as the store is receiving regular supplies from its supply chain.
Mr. Gupta further added that this step was aimed at easing the process of ordering various products important in day to day routine as a large number of populations were already using the mobile app to order food as they can order grocery and dairy products from the same app. Mr. Gupta stated that the district administration is committed to ensuring the smooth supplies of essential goods at the doorsteps and would leave no stone unturned to achieve this goal.