Novel Coronavirus (COVID 19): FIRs to be registered against those spreading false news and rumours
One year imprisonment and fine under Section 54 of Disaster Management Act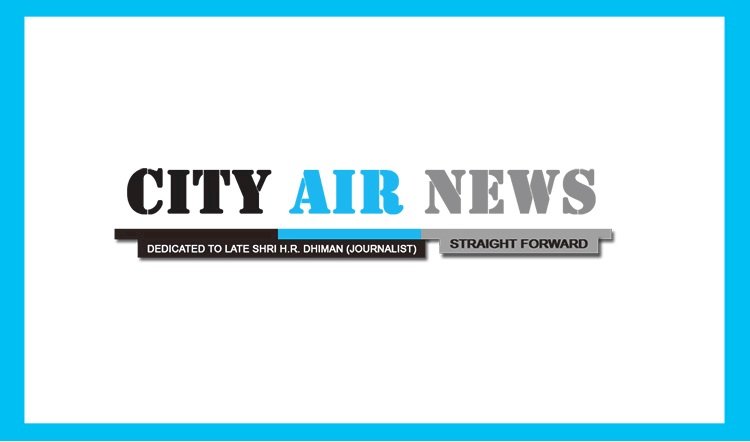 Ludhiana: In view of the Novel Coronavirus (COVID 19), some unscrupulous elements are spreading false news & rumours on social media. As such acts cause panic amongst the masses, they would not be tolerated. The District Administration has now decided to take strict action against all such persons.
In a letter sent to District Public Relations Officer, Ludhiana, Deputy Commissioner Mr Pradeep Kumar Agrawal has urged the media to play a positive role and assist the District Administration. He has urged all the media persons of district Ludhiana to assist the District Administration in handling the situation in an effective manner and should verify facts about any news before publishing it in their newspaper/TV channel/social media platform. He also urged them to report about people spreading false news and rumours to the notice of the district administration.
He informed that as per Section 54 of Disaster Management Act, "Whoever makes or circulates a false alarm or warning as to disaster or its severity or magnitude, leading to panic, shall on conviction, be punishable with imprisonment which may extend to one year or with fine."
 
DEPUTY COMMISSIONER SPEARHEADS ACTION AGAINST VIOLATORS OF PROHIBITORY ORDERS
Ludhiana: In view of the Novel Coronavirus (COVID 19), District Magistrate-cum-Deputy Commissioner Mr Pradeep Kumar Agrawal today carried a surprise check at various restaurants and marriage palaces in the city. Owner of one restaurant was found serving food to customers inside his premises and strict warning was issued to him.
It is pertinent to mention that Mr Agrawal visited different parts of the city today. A restaurant named "Big N Meats" on Pakhowal Road found serving food to its customers within his premises. He issued a strict warning to the owner to not repeat it in the future. He also checked some marriage palaces on Ferozepur Road. A function was being organised at King Castle marriage palace in Khanna, after which an FIR has been registered against the owners. The restaurant owners have been directed not to serve food to their customers within their premises, and only packing facility would be allowed. Similarly, the hotels would continue to function, but they would not be allowed to use their banquet halls.
Strict action was also taken against the persons who had opened their schools in violation of the government orders. These schools include Shaheed Bhagat Singh Public School in Haibowal Khurd, Mata Mohan Dai Oswal Public Senior Secondary School on Daba Road, Sardar Atma Singh Public Senior Secondary School, Mukand Singh Gali, Daba Road, RS Model Public School in Mundian Khurd and Sant Ishar Singh Memorial Public School in Rara Sahib. The District Education Officers have been written to their department for strict action against these schools.
Mr Agrawal informed that there is no suspected patient of COVID 19 in district Ludhiana till now. He said that the health department had taken 19 samples till date and all of them have been negative.
The District Magistrate has appointed all Electoral Officers as Coronavirus Vigilance Officers for their respective constituencies. These officials would ensure that all directions of the government are complied with in their respective areas through sector and booth coronavirus vigilance officials and the important reports being submitted on time.
He informed that the Union Government has fixed price of hand sanitiser. As per the notification, the price of 200 ml bottle containing hand sanitiser cannot be more than Rs 100, and the price of hand sanitiser in other packings would also be fixed as per the above mentioned price. This price would remain in force till June 30, 2020.
The Deputy Commissioner informed that two buildings such as the girls hostel of Meritorious School and Parker House in PAU have been designated as "quarantine wards". He took a round of these sites today and showed satisfaction over the arrangements. He informed that Meritorious School principal Col Amarjit Singh and PAU Estate Officer Dr Ashok Kumar have been appointed as nodal officers. He said that Civil Surgeon Dr Rajesh Kumar Bagga has been asked to ensure proper arrangements at these places. He informed that some other places in the district would also be announced as quarantine wards.
Mr Pradeep Kumar Agrawal also directed MC Commissioner, all SDMs, MC officials, BDPOs, Executive Officers to ensure that they provide information about all persons who have come back after visiting foreign countries in their respective areas so that this information can be shared with the health department.
He directed that this information should be provided daily in the set performa at health department's helpline number 01612444193 and WhatsApp number 9814310675 without fail.