No pilferage will be tolerated in PDS: Bharat Bhushan Ashu
Erring Depot holders and inspectors will not be spared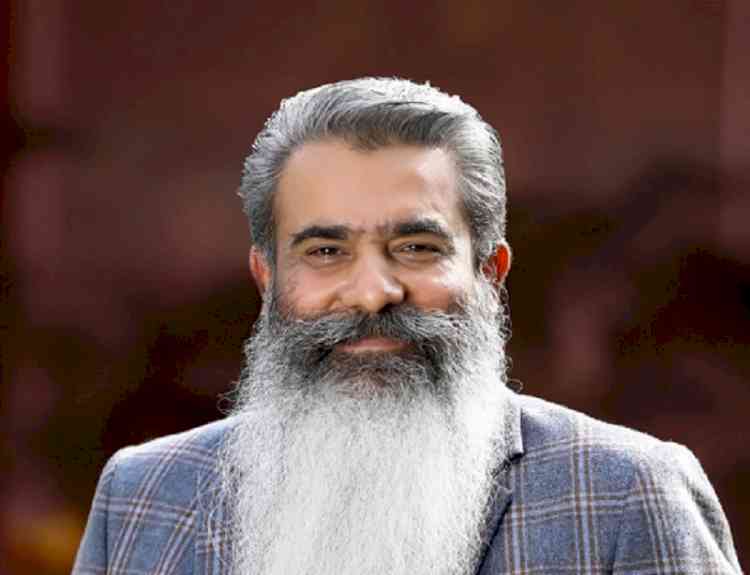 Punjab Food & Civil Supplies Minister Bharat Bhushan Ashu. (File photo)


Chandigarh: Punjab Food & Civil Supplies Minister Bharat Bhushan Ashu on Tuesday categorically said that pilferage in Public Distribution System (PDS) would not be tolerated at any cost.
Chairing the meeting of the Advisory Group of Ministers constituted by the Punjab Chief Minister Captain Amarinder Singh on Food Security here at Anaaj Bhawan, the Minister said that it came to his notice that some people had become beneficiary of  Public Distribution System by furnishing wrong information thereby violating the norms of the Scheme.
The Minister said that any sort of pilferage would not be tolerated in PDS and depot holders and Inspectors, if any found involved  in malpractice, would not be spared.  At the same time, legal action will also be taken against the ineligible beneficiaries availing the benefit under scheme.
 
The Ministers also apprised that under 'Chip Ration Card' scheme of State Government the tender process for the issuance of Smart Ration Card (Chip enabled)to the eligible beneficiaries had been completed. He pointed out that the process of issuance and distribution of these smart cards would also be completed by September 30, 2020. The consultative group also gives its nod to the design of smart ration card on the occasion.
 
Meanwhile, Mrs. Anindita Mitra, apprised the consultative Group about the distribution of food grains by the Department of Food and Civil Supplies, Punjab as per the directions of Punjab Chief Minister Capt. Amarinder Singh during the lockdown.  The consultative group also lauded the foolproof distribution made by the department during lockdown.
 
The officials of the company which gets the contract for making the smart card gave a presentation on the smart card with the chip and said that the information of the cardholders is kept completely safe. He said that the company would make at least 65,000 smart cards daily and hand over to the department.  Representatives of the company also answer the queries on smart card concerns raised by members of consultative group. They also said that on receipt of data, the cards would be delivered to the concerned area office on the third day.
 
Prominent amongst others who were present in the meeting included Cabinet Ministers Mr. Tripat Rajinder Singh Bajwa, Mrs. Aruna Chaudhary, Mr. Sundar Sham Arora besides MLAs Mr. Pritam Singh Kotbhai, Mr. Rajinder Singh, Mr. Madan Lal Jalalpur, Mr. Kulbir Singh Zira, Mr. Kuljit Singh Nagra, Mr. Darshan Singh Brar, Mr. Brindarmeet Singh Pahra, Mr. Sanjay Talwar.  Mr. Kuldeep Singh Vaid, Mr. Harpartap Singh Ajnala, Principal Secretary Mr. K. Siva Prasad Food and Civil Supplies, Mr. Diparwa Lakra from Social Security Department and Director Food & Civil Supplies Mrs. Anindita Mitra.