Neither industry-nor consumers ready for shift to electric vehicles: tax breaks not enough to provide traction
Suyash Gupta, Director General, Indian Auto LPG Coalition. Not only is the singular pursuit of EVs riddled with uncertainties, it also comes at the cost of other viable alternative fuels like Auto LPG which can be rolled out much faster and...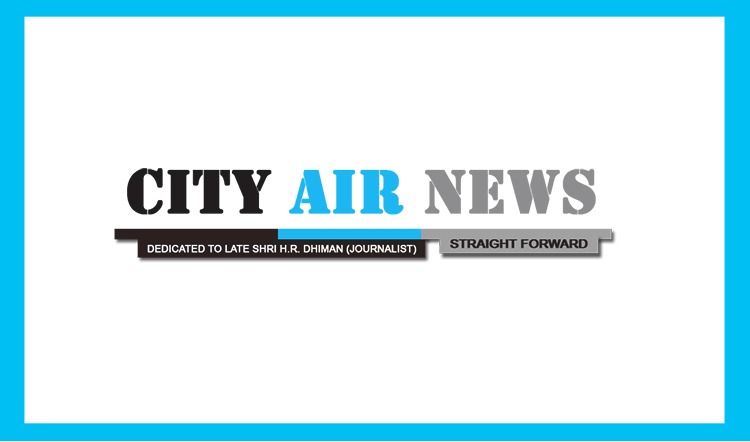 Not only is the singular pursuit of EVs riddled with uncertainties, it also comes at the cost of other viable alternative fuels like Auto LPG which can be rolled out much faster and with more immediate results, writes Suyash Gupta, Director General, Indian Auto LPG Coalition
Even as the government continues its strong policy push for Electric Vehicles, the dots do not connect and a series of issues continue to cloud the viability of this push. There is a clear narrative that neither the automobile industry nor consumers are ready for the abrupt shift to EVs. Close on the heels of budget announcement giving major tax breaks to consumers buying EVs, a prominent business newspaper conducted an online poll to gauge public sentiment. A whopping 88% of the respondents said they were not willing to trade their cars for Electric Vehicles-as yet. Mr Rajiv Bajaj, the Managing Director of Bajaj Auto, well conveyed the industry perspective when he stated- in no meek terms, that automotive industry cannot suddenly discontinue the production of conventional vehicles and shift their fleet completely to EVs which currently constitute less than 1% of the size of the industry. Earlier in April, JSW Energy had understandably announced withdrawal of its almost billion-dollar planned investment in EVs citing uncertainties and high business risks associated with the segment.
The EVs-only narrative closes the door on other alternative fuels
To be fair, subsidies can only seed and not perpetually support any such push and its long term viability depends on the readiness of the industry and the consumer. For India to have a significant number of EVs on its roads by 2030, requires creation of a mammoth charging infrastructure accompanied by huge investment into EV production lines by the OEMs. The latter - reliant on consumers' willingness to readily accept the EV option.
What is more worrying is the fact that this singular push on EVs is coming at the cost of other viable and easily deployable clean alternative fuels such as Auto LPG.
An approach that promotes a basket of alternative fuels will not only give more teeth to the clean fuel policy but will also allow consumers a wider choice of alternative fuels. Instead of focusing singularly on the EVs, it is critical that the government adopts a fuel mix which not just ensures that air quality targets are met, but also offers the industry and consumer a wider choice of production and adoption respectively.
Need for a more pragmatic approach
Recently, Society of Indian Automobile Manufacturers (SIAM) released a white paper underlining the need for government to promote a series of alternative transport fuels rather than adopting a singular focus on Electric Vehicles. The industry body rightly highlighted the need to look at Auto LPG, CNG, Hydrogen as well as biofuels as viable alternative fuels and roll out a robust plan for their adoption over the next 10 years.
We are currently at a stage when EVs have a long way to go. Apart from major improvements on batteries, creation of a viable and mammoth charging infrastructure, we also need sweeping innovations across the board to bring down vehicle costs. All this is going to take much longer than what is being envisaged. Until then, more immediately deployable gaseous fuels can provide a viable alternative to petrol and diesel. Globally, auto LPG is the third most widely used transport fuel with its consumption exceeding 26 Million Tonnes. In South Korea, global leader in Auto LPG consumption, the number of LPG vehicles is expected to rise to 2.8 million by 2030. The government expects this would lower the volume of nitrogen oxide in the Korean air by as much as 7,363 tons.
EVs in a phased manner while promoting all clean alternative fuels
A targeted approach towards ushering in Electric Vehicles in a phased manner will be more effective and organic rather than forced.
· In the first phase, the focus should be on shifting to easily available cleaner fuels that can be adopted immediately without the need to rebuild massive infrastructure. Auto LPG is one such fuel that doesn't necessarily need to wait for the pipeline infrastructure. At almost 45% cheaper cost, Auto LPG is both, a clean and economical alternative to petrol. Driving on Autogas leads to a reduction of 10-12% in CO2 emissions as compared to petrol.
· Next phase mostly focusing on phasing out diesel from Indian roads and ensuring that all Indian vehicles are running on clean alternative fuels - with continuing E-mobility policy support.
· In the final phase, a successful application of the first two phases- with a continued support for EVs would have ensured an organic E-mobility growth with EVs being more palatable.
Conclusion
In its bid to move transport to electric, government must not be blindsided towards the other alternatives. A number of policy issues continue to restrict the growth of gaseous fuels in the country. These include high rates of GST on conversion kits (28%) as well as on Auto LPG (18%). Additionally, the anomalous Type Approval norms governing conversion kits for aftermarket are yet another major impediment. The existing norms in India require companies manufacturing conversion kits to have their Type approvals renewed at a prohibitive cost every three years. As an industry body, we have made several representations and sent letters to the Ministry of Road Transport requesting regulations to be brought in line with European norms wherein Type Approval Validity is perpetual. Unfortunately, there has been little movement on this front, to the detriment of the auto LPG and CNG retro-fitment sector. It would not be out of place to mention that Minister of Petroleum and Natural Gas Shri Dharmendra Pradhan himself highlighted the issue in Lok Sabha recently in response to a parliament question and stated that MoPNG has also written to MoRTH on the issue.
Date:
Saturday, September 28, 2019