National webinar on Prospects of National Education Policy-2020 in Higher Education
The event organized by Department of Zoology, Panjab University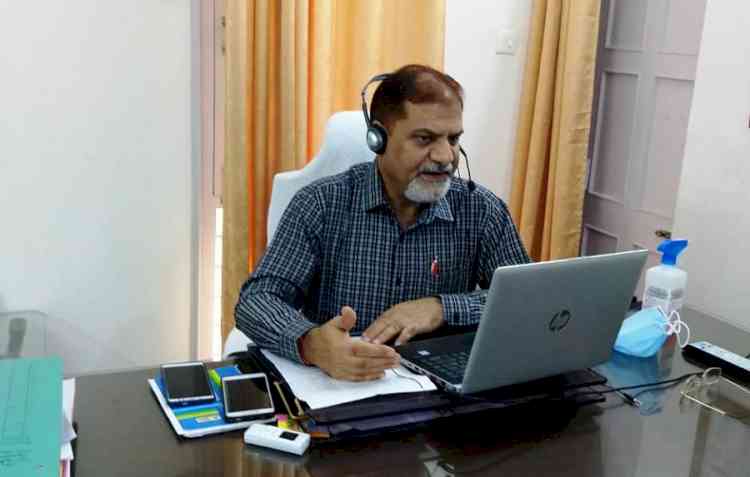 Panjab University Vice Chancellor, Prof. Raj Kumar.
Chandigarh: Department of Zoology, Panjab University organized a national webinar on "Prospects of National Education Policy-2020 in higher education" which was presided by Vice Chancellor, Prof. Raj Kumar, today. He emphasized the need to incorporate basic sciences like Zoology with the industry and enhance the employability of the students.

Dr Leena Chandran Wadia, senior fellow at Observer Research Foundation, Mumbai was the speaker of the event and she spoke on the topic "NEP-2020: A New Dawn for Higher Education in India?" She started her talk by stating the aim of NEP to build character, make productive, contributable citizens for making an equitable society.  She pointed out the main features of NEP 2020 like the need of liberal education, vocational education and multidisciplinary approach as the pillars of this policy.

She reflected that providing autonomy and institutional governance to higher educational institutions would drive the education system. Further, she said that empowering the faculty would play an important role in the success of NEP in higher education.

In the end she clarified the doubts of the participants and emphasized that these reforms would help in fulfilling the aim of education.