National level workshop on social enterprise business plan
The workshop emphasized on social entrepreneurship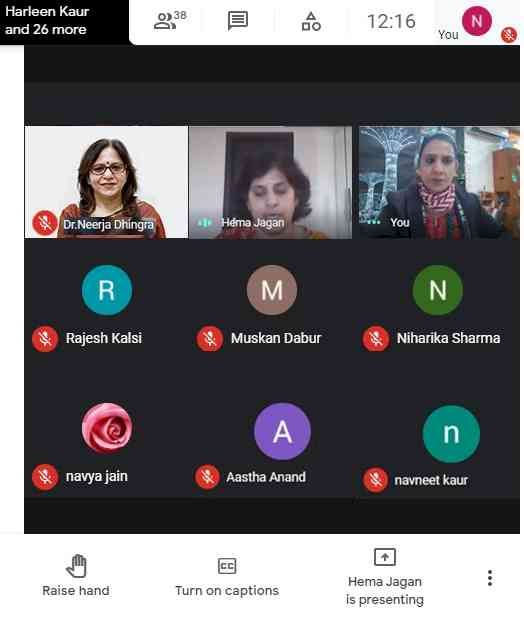 Jalandhar: Apeejay College of Fine Arts, Jalandhar hosted a National Level Workshop on Social Enterprise Business Plan organized by Samskruti Foundation in association with Mahatma Gandhi National Council of Rural Education. The resource person of the workshop was Mrs. G Hemalatha who is a Research Scholar and a Structural Design Engineer. 
The workshop emphasized on Social entrepreneurship. The motive was how Social enterprises can seek maximum profits while sharing those benefits with society and the environment as well. The resource person shared some ideas that can solve problems through viable solutions such as discarded carton boxes which can be used to make furniture & bags, making low-cost sanitary pads, planting more trees and finding solutions of hunger. Brilliant ideas to recycle and reuse plastic, management of floral waste by Conversion to Value-Added Products were discussed. Use of eco-friendly and biodegradable materials like Bagasse was conferred. The students were encouraged to develop ideas and present business plans on Social Entrepreneurship- Do Good Be Good.
The session was highly motivating and the need of the hour. Students interacted with the resource person and discussed general ideas on reusing waste products and making environment more sustainable.
Principal Dr. Neerja Dhingra appreciated Ms. Rajni Gupta and Ms. Rajni Kumar for successfully hosting the workshop.