National cadet corps exam conducted at Lyallpur Khalsa College
450 cadets from 19 academic institutions appeared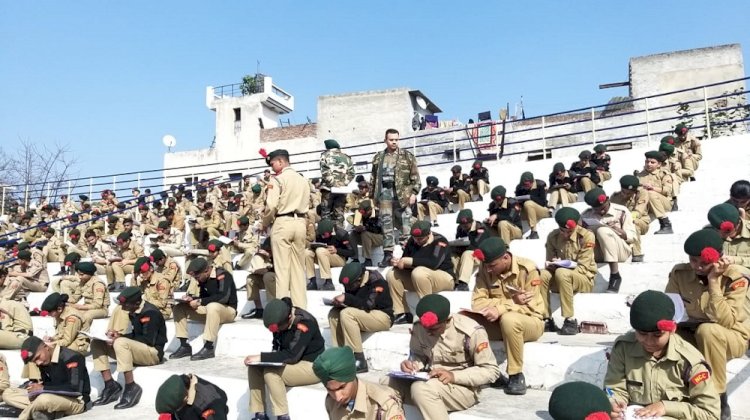 Jalandhar: 2 PB Battalion conducted the National Cadet Corps 'A' certificate examination of Junior Division cadets at Lyallpur Khalsa College. 450 cadets from 19 academic institutions appeared for this exam. 
Briefing the media about this exam, college Principal Dr. Gurpinder Singh Samra said that NCC has 'A', 'B' and 'C' stages of exams and this was the first one of those students who opts NCC with their studies. Colonel Ajay Nayyar from the Battalion oversaw the whole procedure of the exam. He said that this test includes theory as well practical. In practical, the cadets appeared for drill, map reading, battle craft weaponry tests. 
Cadets of the college along with their ANO Dr. Karanbir Singh coordinated with the battalion officials. 

Subedar Bhupinder Singh, Daljeet Singh, BHM Ranjit Singh and other officials were also present on the occasion.