Nando's introduced new variety of non-veg and veg food
Intl restaurant chain is known for its peri-peri sauce and its flavour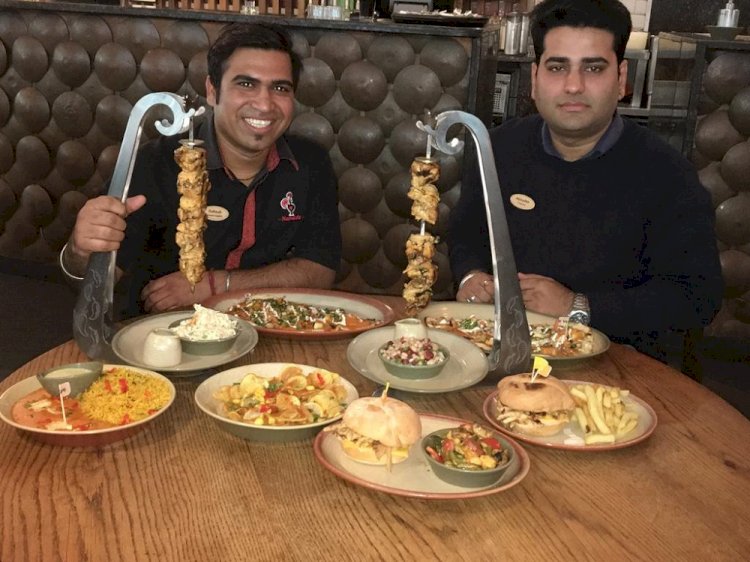 Chandigarh: Known for its peri-peri sauce and its flavour, International Restaurant chain Nando's has added a menu  and combo for the new variety of non-veg and veg food at its restaurant in Elante Mall, Chandigarh today. Designed for the lovers of eating non-veg and veg, the new variety here will give a different taste and fun.
Restaurant Manager Atinder Pal Singh told that they have been launched with non-veg / veg food menu and combo mast mast offer for the upcoming summer season and holidays. the menus and combo launched include Nando's creamy cashew chicken naan, creamy cashew paneer naan, mediterranean espetada, pooled chicken burger / peeta / rap, chicken and veg tyzella, creamy cashew chicken and spicy rice and creamy cashew cheese and spicy rice variety and combo is included.
Shift Manager Rakesh Lohat of Restaurant said at the launch, Nando's  has taken an initiative to give its customers a new variety and a new taste. He informed that Nando's Restaurant  located at Elante Mall Chandigarh has very well-designed dining as well as take-away (packing) as well as home delivery facilities on online platforms Zomato and Swiggy.
Rakesh Lohat hoped that the new menus and combo of the new menu and combo launched at the economy rate will be well received by his customers.