Naib Shahi Imam gets jab during camp at Meena Masjid 
Vaccine is being ensured to every corner of Ludhiana: Mamta Ashu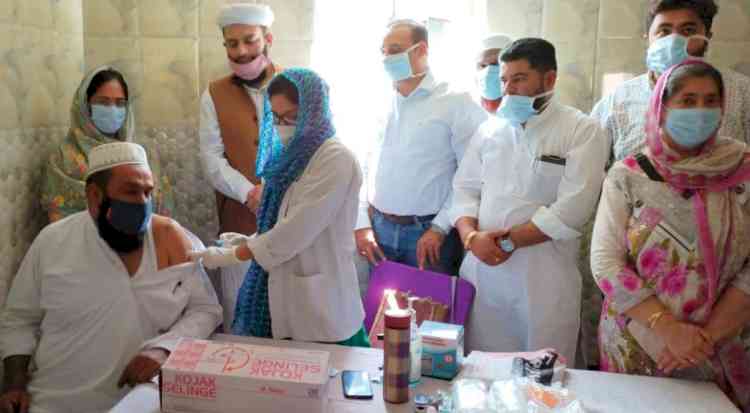 Ludhiana: To motivate the people to embrace the vaccine wholeheartedly, health department on Monday organized a Covid vaccination camp in Meena Masjid of the city. 
The camp was started following Shahi Imam and Naib Shahi Imam's secretary Mohd Mustkeem received the jab.
 
MLA Sanjay Talwar, Municipal Councillor Mamta Ashu, Naib Shahi Imam Maulana Muhammad Usman Rehmani Ludhianvi, Masjid president Mohd Naushaad, Happy Randhawa were present during the camp. 
Naib Shahi Imam Maulana Muhammad Usman Rehmani Ludhianvi appealed the people from the community to get them vaccinated before the start of 
Ramzan Sharif. He said with collective efforts, we all can contribute towards healthy and Covid free India. 
MLA Sanjay Talwar said that district administration is carrying out vaccination on war-foot and people must come forward to get shield in war against pandemic. 
MC councillor Mamta Ashu said that Punjab Government is ensuring the supply of vaccine in very corner of the city. She told that eligible people not only get the vaccine but must also bring other entitled in vaccination camp, considering it a national duty.