N Ranga Rao & Sons associate with Government of Assam for Bamboo for agarbathi development project
They are makers of Cycle Pure Agarbathies and the initiative will strengthen the supply chain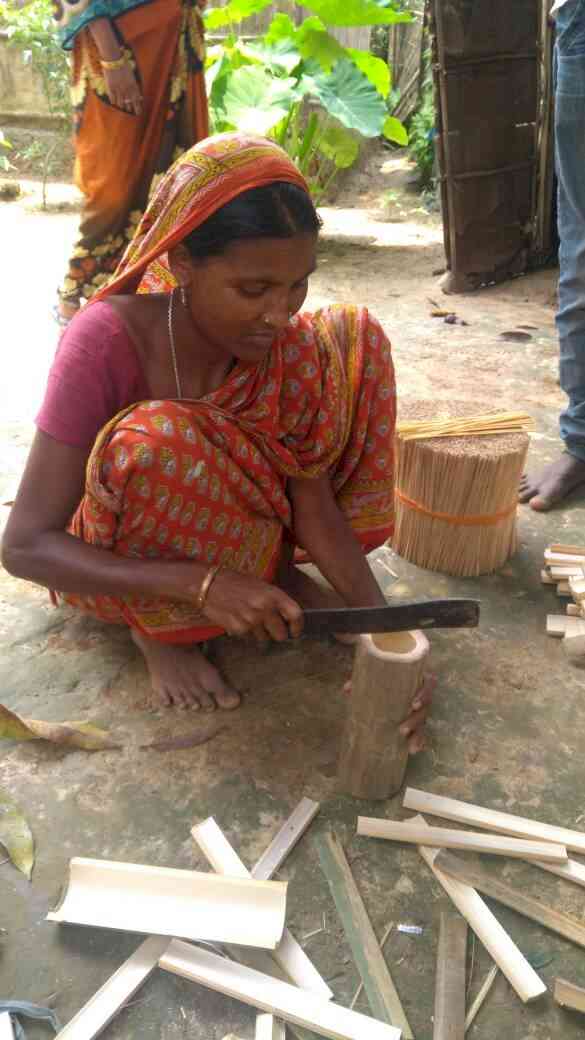 Mumbai: N Ranga Rao & Sons (NRRS), India's largest agarbathi manufacturer and makers of Cycle Pure Agarbathies announced their association with the Government of Assam for setting up a dedicated project for bamboo for agarbathies.  NRRS through this association, will be extending operational support and technical know-how to manufacture bamboo sticks.  This initiative will strengthen the supply chain and enhance the value chain for the production of the bamboo sticks in the North East region in line with the Atma Nirbhar Bharat initiative. All the stakeholders in the bamboo industry in the North East including the farmers who harvest the bamboo and the entrepreneurs will benefit from this initiative.
 
The government of Assam and N Ranga Rao & Sons have identified twenty-six (26) local entrepreneurs through whom the initiative will be rolled out. These 26 micro entrepreneurs will facilitate huge employment in the rural areas of North East and the project scales the employment opportunity will increase.
This is a cluster development approach that will address all issues of the supply chain of Bamboo, starting from Plantation, transportation, processing, value additions, and ultimately the sale of bamboo sticks.  NRRS will work closely with the State Bamboo Development Agency (SBDA) to establish a working model that will be designed specifically with the cluster development approach.  Sustainability being the key, these clusters will encourage collective use of resources resulting in inclusive development and increased employment in the region.
Aligned with the government's Atma-Nirbhar Bharat initiative, ramping up the bamboo stick production is a step towards NRRS' commitment towards local procurement of raw materials. NRRS has a dedicated team of specialists to impart the required Know-how and technical knowledge for end-to-end training and development of the clusters.
Known for quality and value engineering, NRRS will play a mentoring role in the process of manufacturing bamboo sticks to ensure the product meets the quality and cost standards to be world-class and will proactively work towards identifying and developing a supply chain link to bring the Farmer, Processor and end user in the region closer.
 
Speaking about the association Shri Chandra Mohan Patowary, Minister of Industries and Commerce, Government of Assam said "The Assam Agarbatti Project will be Assam's first major step towards Bamboo based Economy. The association with Cycle Pure Agarbathies will ensure assured market and development of quality product thereby uplifting the rural economy. This project will link up the bamboo growers and the entrepreneurs with a major agarbathi making brands in the lines of Atma Nirbhar Bharat".
 
Talking about the initiative Ms Dimpi Bora, Deputy Mission Director and CEO, State Bamboo Development Agency, Assam said "The objective of Assam Agarbatti Project will be cluster based development of Agarbatti sector in Assam by linking organized farming, processing and Marketing together. This association will further boost up the rural economy by generating rural employment".
 
Speaking about the association, Mr. Arjun Ranga, Managing Director, Cycle Pure Agarbathies said, "We believe in our government's vision of Atma Nirbar Bharath. Our Assam State Bamboo Development Agency with the Assam Government will help in streamlining the manufacturing of bamboo sticks in North East region. With this initiative, we intend to establish a working model of entrepreneurship that can be replicate all of our country.  Our nation is blessed with an abundance of renewable bamboo resources and with the support of our government, we will completely localize bamboo procurement soon."
 
Mr. Sunil Jain, Mudit Marketing, one of the entrepreneur who is associated with this initiative said, "We are thrilled with this association, the cluster-based approach in cultivation and manufacturing of bamboo sticks. With NRRS and the State government by our side, we can be secure in investing in development. This initiative will ensure that we dedicate our efforts. We are happy to contribute to the development of the Agarbathi industry in our country."
 
NRRS has many such associations and partnerships to create rural employment and women empowerment. Notable initiatives being Maharashtra's Gadchiroli Agarbatti Project for Tribal women, JSS Rudset, Chamarajanagar, Lokaseva Prathistana, Kollegal, All Jails in State, Kaveri Grameena Abhivruddhi Sangha, Sagare, Destitute Home, Government of Karnataka and Mahila and Makkala Abhivruddhi Sangha, Mysuru.