"Music is made from love, and if that love is devotional, there is nothing higher", says Shivali Bhammer on the release on The Bhajan Project 2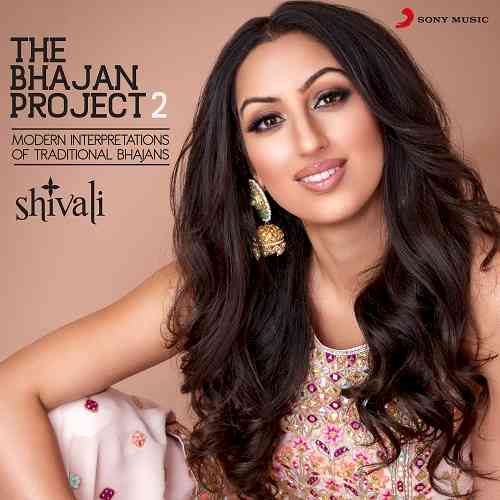 After choosing to break the stereotype and making urban modern bhajans, UK based Shivali Bhammer, the youngest and only artist to ever be signed for bhajans is back with the highly anticipated The Bhajan Project Part 2 after 10 years of the release of Part 1 in association with Sony Music. This contemporary expression of spirituality, features a collection of the most popular bhajans and familiar mantras with a blend of an eclectic mix of beats and sounds from the genres of R&B, soul, rock, and pop, delivering a powerful and soulful experience to listeners.
 
Co-produced by singer, song-writer Arjun Coomaraswamy, Shivali has been producing bhajans as a teenager, and has become a pioneer of contemporary bhajans in the UK. Her love for music and devotion to spirituality shines through in every track of The Bhajan Project 2. The project includes 8 devotional tracks that we have grown to like Shiv Mahamrityunjaya Mantra, Shanti Paath, Om Jai Jagdish Hare Aarti, and classic household favourites like Payo Maine and Raghupati Raghav.
 
Capturing the hearts and minds of spiritual seekers globally, the video celebrates Shivali's roots and heritage and is shot at the Hare Krishna Mandir in Watford London, which was gifted to ISKCON by former Beatles member George Harrison in 1973.
 
On the launch of The Bhajan Project 2, Shivali commented, "Creating The Bhajan Project 2 has been a labour of love for me, and I'm thrilled to share it with the world. For me, music is made from love, and if that love is devotional, there is nothing higher. I hope these bhajans touch the hearts and souls of listeners and bring them closer to their spirituality."
 
A must-listen for those seeking a contemporary take on traditional bhajans and mantras. The Bhajan Project 2 is poised to change the way people feel and establish a new.