MULTI-SECTOR FOCUSED SESSIONS DRAW STUDENTS AT WEBINARS ORGANIZED BY AMITY UNIVERSITY
THE WELL-KNOWN PRODUCER DIPA DE MOTWANE WAS IN CONVERSATION WITH STUDENTS AND FACULTY MEMBERS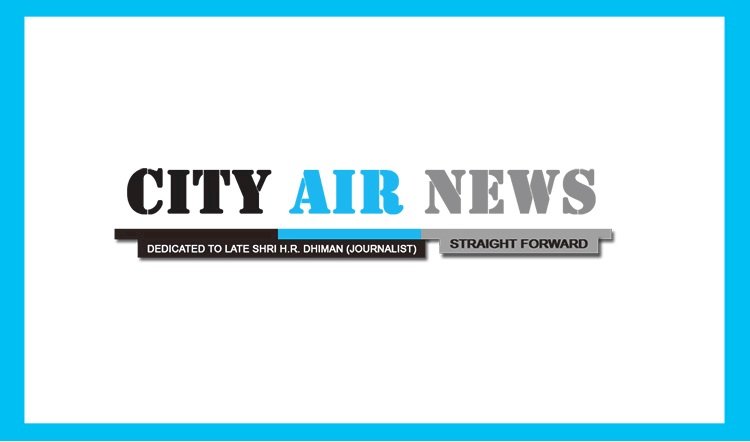 A slew of webinars focusing on various different sectors were organized by Amity University. The webinar organized by Amity School of Film & Drama had the well-known producer Ms. Dipa De Motwane in conversation with students & faculty members. In a freewheeling chat, Ms Motwane shared her journey of film production and her experiences of life with the intent virtual audience. A producer for last 35 years, Ms. Motwane has produced feature films, thousands of hours of television, web series and is also known for nurturing new talent. "I am still learning to become a better producer as it is a constant learning process," shared the producer who has been instrumental in debut films such as 'Makdee', 'Leela' and 'Udaan' being made. She also stated how she attributes her success based on the success of the people she has worked with.
She asked students to be persistent in getting work. "You just cannot give up if you have a dream," added Ms. Motwane. Stating how she works with people she likes and can share something with them, she also shared how production is not just about putting money. "Producing is not just money managing. Production allows creative people to show their creativity and be personally involved in every aspect of film making," said Ms. Mowane. She also advised students to choose wisely the best quality people to work with.
In another lecture Ms. Maria Nunes Varela, Founder and CEO at Smaare Consulting and Co-founder- Drone Observatory, talked on Drones & AI: From COVID 19 crisis to an opportunity. She talked about how the Drone Industry had different kind of limitations before COVID 19 including long test phase; concerns among the public about privacy; security and safety; Certification for pilot; Insurance implementation for all drones and Noise Guidelines etc. "But after Corona virus role of drone came into big picture as it is used for Data Collection device. In the times of "Touch - me- not" environment, Drones are the new best friends. The Corona Virus may turn out to boost delivers by drone. The spreading virus and fears of contagion have made it more difficult and costly for companies such Alibaba to deliver their products to customers. Making such delivers by drone and thus reducing human contact might offer a solution," shared Ms. Varela.
During the phase of COVID19 drone have been instrumental in in making delivery of medical supplies to frontline health care workers; transport of test results to labs; ability to monitor/communicate with vulnerable populations and 24 hours surveillance of critical infrastructure. She also mentioned that at the time of construction of Wuhan Hospitals the drone was used to provide the light so that construction staff can work through night.
Another webinar was organized on Performance of Financial Markets during and after crises by Mr. Sumit Manchanda, Regional Training Manager, L&T Mutual Funds. He shared how along with spread of corona virus across the globe and having a negative impact on business & economy, sharp fall in oil prices is adding to the worries on global growth. "There can be second order impacts (unintended consequences) which we don't know yet. There is turbulence in the equity markets and after some time situation will back to be normal. But when this will happen, nobody knows. At this time, Pharma and FMGC are getting good return because it is high in demand. So, therefore nobody or any financial expert can't judge or predict what is lower and higher level in markets," shared Mr. Manchanda.
He also suggested a number of measures like resisting any urge to sell during the crisis situations; increase SIP book if you have pocket; rebalance your portfolio after things have calmed down; plan strategically; don't take loans or margin for buying at low levels; enter systemically in market; stay put with your goals and reassess your asset allocation.
Lecture by Advocate Jahnavi Sharma (Alumnus of Amity law School) on Environmental Law shared how the Indian Constitution has given us the rights to preserve and protect our environment. She shared how this global pandemic spread by corona virus will lead to many environment related cases and how we should be prepared to deal with them. She asked students to strengthen their legal knowledge and improve their legal skills as well. She advised students to stay at home and try and reduce the use of plastic goods for the betterment of the environment.
In a webinar on How Covid-19 is grounding Aviation Sector, Mr. Koustav Dhar, Chief Executive Officer & Managing Director,  Zoom Air, Airlines shared how the leaders in the entire world are confused as to how to handle the COVID-19 pandemic. "As compared to previous global pandemics, this one is very different. It has completely stopped the aviation, travel & tourism and the hospitality sector. Leading global airlines across the globe have grounded most of their fleets. While industries will have to open up, we won't be able to jumpstart. It will have to be gradual," shared Mr. Dhar.
He further shared how till October, leisure travel will be completely wiped out and only business travel and visiting friends and family will be in practice. He also added that post opening of the sector a lot of roles will be combined to save on costs. "I only see the industry limping back to normal in first week of September," said Mr. Dhar.
Another Lecture on "Mental Health Challenges in Pandemic" by Dr Vikas Jain, Consultant Neuro - Psychiatrist and CEO - Perfect Mind was organized for the benefit of the students. He shared how it was important to keep our mental health in a good condition during this phase of lock down. He asked students to identify what is in their control and what is not. Students were advised to spend less time watching news channels and counting the number of victims as it's bound to cause a negative impact on their minds. They were also asked to reduce use of social media and shy away from spreading messages not based on facts. Dr. Jain asked students to use their time and energy in doing positive tasks and focus on fulfilling dreams and hobbies for which they couldn't find time before. He also shared with students a few basic breathing techniques to help them remain calm and positive.