Ms and Mr Winter Contest
Event organized by DIPS Koral Bagh and Mehta Chowk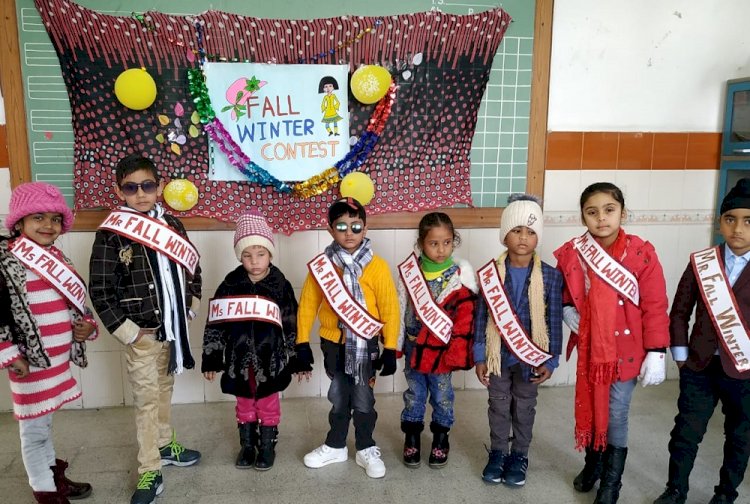 Jalandhar: Ms and Mr Winter Contest was organized in DIPS Koral Bagh and Mehta Chowk Pre-Primary wing. In the contest tiny tots rocked the ramp by exhibiting winter collections. While walking on the ramp these tiny tots were full of confidence and performed enthusiastically. In this contest along with winter collection, hats, gloves, gum boots were also exhibited. 
In the end the principal of the school Mrs.Sarvesh Deol and Principal Mehta Mr. Pankaj Chopra appreciated all the participants and also motivated all the students to take part in activity. In this competition Nursery class Jeevanjot, Pratham, Navjot, class K.G Ravneet, Prabhjot, Trejalpal, Jaireet, class Prep students Abhimayjeet, Kritika, Janvi, and Sehaj stood winner in the competition. 
The chain of DIPs institutions chairman S. Gurbachan Singh, CEO Monika Mandotra also congratulates all the students.