Monica Chawla conferred with CBSE Honour for Excellence in Teaching and School Leadership 2020-21
She is the Principal of St Joseph's School, Chandīgarh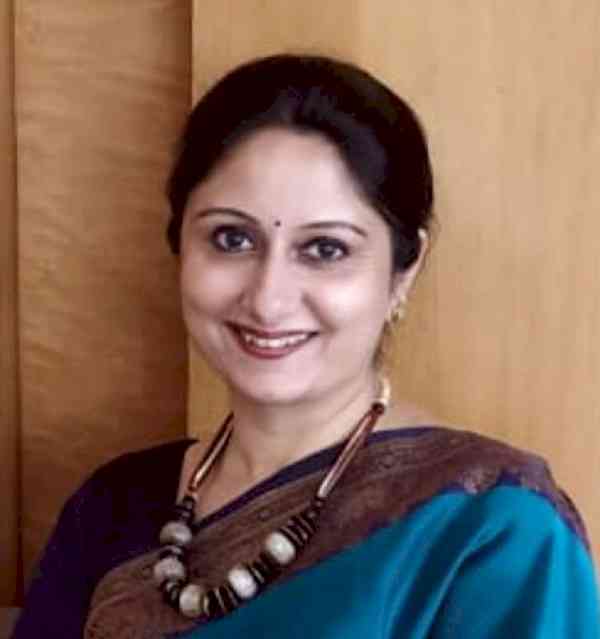 Principal Monica Chawla.


Chandigarh, September 5, 2021: Monica Chawla Principal of St. Joseph's Sr. Sec. School has been honoured with the prestigious CBSE Honour for Excellence in Teaching and School Leadership for the academic year 2020-21.
Principal Monica Chawla in her illustrious career has constantly converted the challenges into opportunities. Serving as District Training Coordinator, CBSE, COE, Chandigarh, she has constantly converted the challenges of the pandemic into opportunity by sharing her innovative teaching and classroom management techniques through a 170 trainings sessions delivered to educators and principals  of CBSE schools not only in India but also abroad, within the period of this one and a half year.
She strongly believes in the formula of the 3 R's : Reflection, Research and Renewal. Innovation in pedagogy is her highpoint under which she introduces 5 New Programmes in her school each year, catering to the evolving needs of the students and dynamic times.
Her list of laurels is long as she has already been conferred with 23 awards in the last four years which include the prestigious 'National Achiever Award' as well as the 'Most Innovative Principal Award'. Even during the pandemic year St. Joseph's Sr. Sec. School received 9 prestigious awards from different government bodies .
Her institution has created a renowned name, thanks to her untiring efforts in driving pioneering pedagogies such as Minutes of Mindfulness, 3C Program ( Creatively Crafted Curriculum), Samarpan Ceremony, We Care 24x7 Counselling Programme, Educators Carnival, Edu Conclave, Parents Webinars, Eco Brick Campaign (1000 bricks made by students) and the Weekly Chit Chat Sessions to name a few. Her contribution in designing innovative practices has also found fame through the Mentor Magazine, Brainfeed Magazine, interviews on DD channel as well as various other platforms.
The entire Josephian family is extremely delighted and congratulated her on her remarkable accomplishment. The School Management has also lauded her phenomenal efforts and exhorted her to proceed ahead with stronger affirmations benefitting the learner community.
Principal Chawla on her outstanding achievement said, 'I am beyond blessed and humbled by this recognition. This honours my institute, my staff members, my students and above all my management who have always trusted me and given me freedom to invest in innovation. But this surely comes with an additional responsibility of contributing to the field of education with head, heart and hand, and innovate pedagogy for better learning outcomes