Mohammad Gulab inaugurates Covid-19 vaccination camp in Giaspura
He urged the people to get themselves vaccinated in large numbers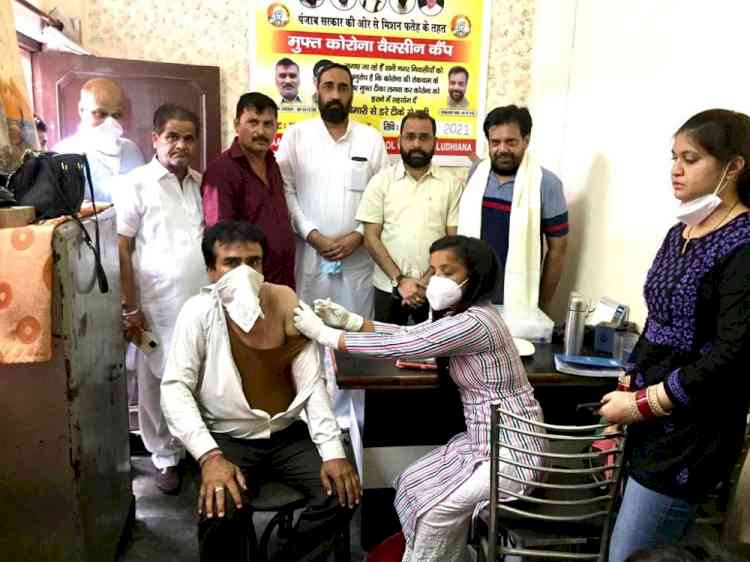 Ludhiana: Punjab Backward Classes Land Development and Finance Corporation (Backfinco) vice-chairman Mohammad Gulab on Thursday inaugurated a Covid-19 vaccination camp at Maa Saraswati Senior Secondary School, Gaispura. 
Addressing the people, he said that the vaccine will give residents protection against the deadly virus and even if they contract the infection due to their greater interaction job, it would not be life threatening. 
He added that this life-saving jab is like a helmet which saves the biker from any head injury, a major cause behind deaths in road mishaps, similarly the vaccine will prevent severity.
Gulab urged the people to get themselves vaccinated in large numbers so that we can wipe out this pathogen soon.
He further said that the countries where the people have wholeheartedly supported the vaccination program and half of their population have received the shot of vaccine are witnesses very few cases of Covid so that people of Ludhiana need to come forward and get the vaccine into the arms.
He also appealed to the people to join hands with the district administration to contain the pandemic as soon as possible by receiving the vaccine in maximum numbers in nearby government/private health institutions. 
Prominent among present on the occasion included Ishwarjot  Cheema, Vishaldeep Sood, Amit Sood, Rahul, Pramod Chaubey, Dr Manish Mishra, Mohan Shukla and others.