Modi's economic relief package worth ₹20 lakh crore is a gateway to make "atmanirbhar bharat"
Writes Rajat Kumar Mohindru from Jalandhar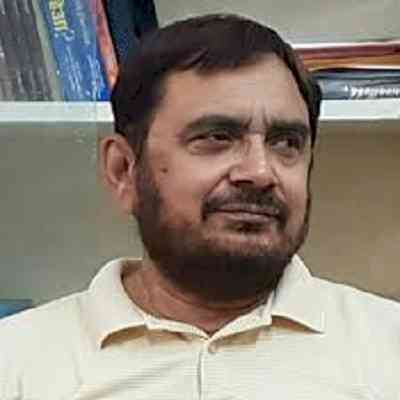 Author Rajat Kumar Mohindru.
Prime Minister Narendera Modi has announced a special economic package and gave a clarion call for atmanirbhar bharat, self-reliant and vishwa guru. The announcement comes in the post covid-19 period to bring the Indian economy back on the track. The amount is Rs.20 lakh crore which is equivalent to almost 10% of India's GDP. 
Modi praised India's pioneering "JAM trinity" that stands for jan dhan yojana to help the poor open bank accounts, Aadhaar to provide every Indian with a biometric-authenticated unique identity number, and mobile phones that helped monitor quality and increase the reach of services to the poor. Modi, on corona virus, clearly said that "Scientists say that corona virus will be a part of our lives for a very long time. But we can't let our lives remain confined around Corona. We will wear masks and maintain social distancing but we will not let it affect us. So, lockdown 4.0 will be in a new form with new rules." He focused on local suppliers who met our demand and gave a clarion call that Indians have to be vocal about local and buy products from them. He said that India's self- reliance will be based on five pillars -- economy, infrastructure, technology driven system, vibrant demography and demand. He said that making India self-reliant is the only way to make 21st century belong to India. 
It is clear that Prime Minister Narendera Modi's vision is focused on making a New India with an all round development in all the sectors, sections of the society may be industrial, agriculture, health, education or providing basic civic amenities throughout India in rural and urban areas.
Modi is being praised across the world for taking efficient steps to halt the spreading of COVID-19 and always appeal to the masses to follow social distancing, cover face with masks, use sanitizers to clean hands and apart from this follow the directions of the Ministry of Health.