MoA signed for incubation for converting Agri-residue to Mycelium based boards for industrial applications 
MoA signed for incubation for converting Agri-residue to Mycelium based boards for industrial applications between ICAR-CIPHET and a budding firm of Ludhiana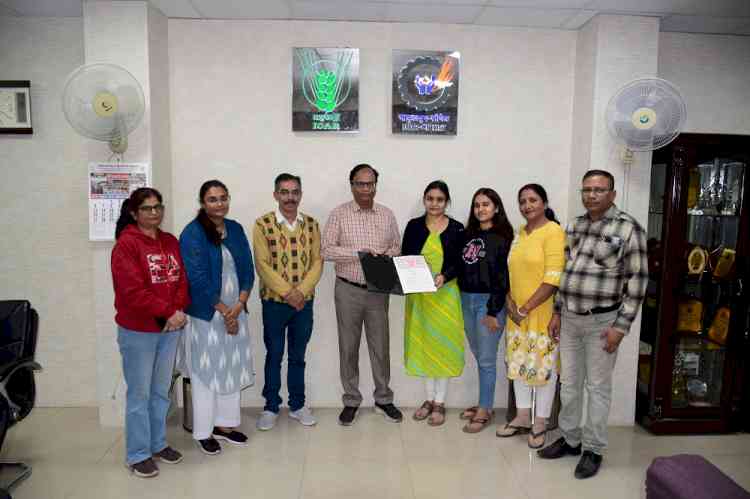 Ludhiana, November 29, 2022: With its second-largest agro-based economy and year-round crop production, India produces a lot of agricultural waste, including crop residues. Burning crop residue has grown into a serious environmental problem that threatens human health and causes global warming. Mycelium growth provides a unique and low-cost bio-fabrication method to recycle the agricultural wastes/crop residue and by products into sustainable biomaterials. 
Poonam Sharma, Director HAUCH Ecovations Pvt. Ltd. Ludhiana approached ICAR-CIPHET for incubation for converting Agri-residue to Mycelium based boards for industrial applications and MoA for the same was signed for the incubation between ICAR-CIPHET & the firm.  
During the event Dr. Nachiket Kotwaliwale (Director ICAR- CIPHET), with the CIPHET team including Dr. Ramesh Chand Kasana, Pr. Scientist, Dr. Renu Balakrishnan (I/c ITMU & Co-PI ABI), and Er. Alka Sharma (RA) were present.